Signal Poetry
Since 1981, 80 titles have been published in the Signal Editions poetry series—the poetry imprint at Véhicule Press. One-third of the list are first-time authors.
About the editor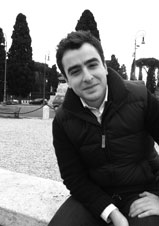 Carmine Starnino became editor of Signal Editions in January 2001, succeeding founding editor Michael Harris (1981-spring 2001). Carmine Starnino is the author of
A Lover's Quarrel, a book of criticism on Canadian poetry, and four critically-acclaimed poetry collections, the most recent being Lazy Bastardism. His poetry has won the Canadian Authors Association Prize, the David McKeen Award, and the A.M. Klein Prize. He is the editor of The New Canon: An Anthology of Canadian Poetry. He lives in Montreal.