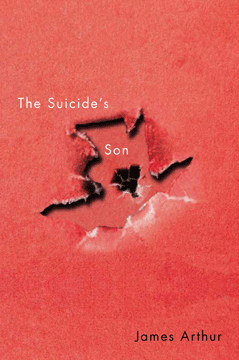 The Suicide's SonJames Arthur
Awards: 2020 ReLit Award for poetry - shortlist
"I believe in the power of original sin," writes James Arthur, "in the wound/ that keeps on wounding." Set against a backdrop of political turmoil in the United States, The Suicide's Son is about the complicated personal histories that parents inherit, add to, and pass on to their children. This is a confessional book of masks and personae, of depopulated landscapes haunted by history's violence, of speakers whose conflicted truth-telling is marked by sense of complicity in the falsehoods they glimpse around them. "I'm aging very slowly, because every part of me / is already dead," says Frankenstein's monster. With his formidable powers of observation and inimitable ear for the cadences of speech, Arthur shows himself to be, in only his second book, one of the best English-language poets writing today.
Signal Editions
2019
"This quietly ambitious group of poems takes on the possibilities and limitations of poetry and the ways in which the poet can (and perhaps can't) turn inward, maps the surprising and alien territory of new fatherhood, and seeks to reckon the imperfect and infinitesimal self with the American empire." - Amanda Gunn, Los Angeles Review of Books

"...Arthur's project, I would suggest, is to push the world of the poem and the world of the reader into a recognition of the kind of truth of which poetry is particularly capable." - Ian Pople, The Manchester Review

"Nothing is inscrutable or imprecise. It all adds up to maximum impact conveyed directly from the words to the reader's brain, and via brain to heart." - Linda Johnston Muhlhausen, 32Poems

"Rootlessness ebbs and flows, all while the cogs and underpinnings churl and grind each poem into solid object that transcends the quotidian. These words are ordered to last." - DM O'Connor, RHINO Poetry

"The poems in James Arthur's new collection, The Suicide's Son, convey a mastery of resonance and form while dealing with topics that feel relevant and real." -Cora Siré, Montreal Review of Books

"The Suicide's Son is a challenging book with philosophical heft … Arthur leaves room for the restorative power of imagination, language and communication to change us for the better." -Andre Hulet, Literary Matters

"Still, there is something in the opening gesture of an Arthur poem that has a sobering effect on our sensibility. ... Particular ideas or claims, like the statement of the belief in original sin, operate as centrifugal forces around which the narrative and imagistic pieces of an Arthur poem find their orientation." - Darren Bifford, HANGWIRE
James Arthur's first book was Charms Against Lightning (2012). His poems have appeared in the New Yorker, the New York Review of Books, the London Review of Books, Poetry and The Walrus. Arthur grew up in Toronto, and now lives in Baltimore, where he teaches in the Writing Seminars at Johns Hopkins University.
Trade paperback
90 pp 7.5" x 5"
ISBN13: 9781550655223

CDN $17.95 US & International
US $14.95

Ebook
ISBN13: 9781550655285

CDN $17.95