Canadian Studies: Biography
We have selected 11 biographies which explore the lives of notable Canadians. From the folkloric Philippe-Joseph De Gaspé to the brewery magnate J.H.R. Molson--from hockey hall-of-famer Doug Harvey to the artistic Beaver Hall Painters--this Canadian studies biography page is a tribute to the great lives that haveenriched Canadian culture.



Nick Auf der Maur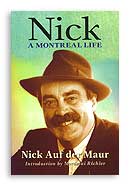 Click on image
for more detail
Nick Auf der Maur
wrote about journalism and politics. He thought there was honour in both. He also thought both should be fun. He was primarily a newspaper columnist, not a crusader, but a storyteller in love with his city, Montreal.
When he became ill with cancer over Christmas of 1996, he decided to share his news with his Montreal Gazette readers. Some of his best work was done in the last year of his life. He faced illness with courage and good humour, and he touched a deeply responsive chord in his readers.
"Nick was a cherished friend. An original. And the columns collected here are as near as we will ever get to a self-portrait of an endearing, if somewhat exasperating, man, blessed with all the right instincts and prejudices."
- Mordecai Richler
Earle Birney - Spreading Time



Earle Birney has created a unique memoir that spans four decades. By linking together book reviews, magazine articles, editorials, and radio broadcasts with reminiscences of his childhood, education, and early teaching and writing career, Birney presents the reader with an exciting view of the early days of modern Canadian literature. He writes of meeting and corresponding with Bliss Carmen, Raymond Souster, A.J.M. Smith, P.K. Page, Malcolm Lowry, Pierre Berton, George Woodcock, and James Reaney among others--a pantheon of Canadian writers.








Paul Bley and the Transformation of Jazz


With David Lee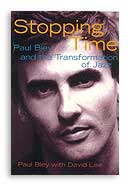 Paul Bley was barely into his twenties when he left Montreal for New York City, yet he had already played with Charlie Parker and subbed for Oscar Peterson at the Alberta Lounge. The piano prodigy had been leading his own bands in Montreal clubs since he was thirteen.

Stopping Time is the story of a unique Canadian artist and his odyssey through the most turbulent years in modern jazz.

Paul Bley was one of the subjects of Ron Mann's award-winning feature documentary "Imagine the Sound." Now in his sixties, Bley is touring more than ever, and recording with everyone from Kenny Wheeler to Charlie Haden. He lives with his wife, artist Carol Goss, and their family in upstate New York.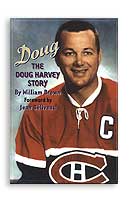 Doug: The Doug Harvey Story


by William Brown

Doug Harvey's Hall of Fame career began during the era of the Original Six hockey teams and ended in the early days of NHL expansion two decades later. Born in Montreal's West End, he turned down careers in football and baseball to become one of the greatest hockey players ever. A perennial all-star and seven-time winner of the Norris Trophy for best defence-man, he was a cornerstone of the legendary Montreal Canadiens that won five Stanley Cups in a row. Harvey's brilliant passing set the devastating Montreal attack in motion, and his consummate puck control kept the other team from scoring.

Off the ice, Harvey was a rebel. He was a driving force behind an attempted players union and an outspoken critic of the hockey establishment. He was funny, irreverent, generous, and kind-hearted. He was also stubborn, hard drinking, and unpredictable. Team mates considered him a leader and friend. Management considered him a trouble-maker.

Life after hockey was difficult. He battled alcoholism and manic-depression. He led a nomadic life that often worried friends and family. But he returned to the Canadiens as a scout in 1985 and was happy to be back. Many called him a tragic figure, especially after he became fatally ill with liver disease. But Harvey had no complaints. He wouldn't have changed a single day of his remarkable life.




Defiance in Their Eyes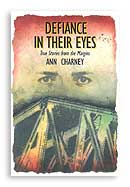 Ann Charney

These six stories are about real people--Pierre Vallières, Paul Rose, the Mohawks, Paolo Violi, Claude Jutra, and Jean Castonguay.
Each in turn exhibits an acute discomfort with the world as it is, a fierce resistance agains the passivity and apathy that drags at life's coat-tails, and an inclination--nourished by personal belief--to act in ways that threaten the orderly peaceable flow of what passes for normal life.

For different reasons, these individuals who have reached that point of crisis where lives are lived in extremis: a time when perspectives narrow and existence is imperiled by shifting equations of power. Trapped between rage and despair, violence inevitably becomes the only possible resolution.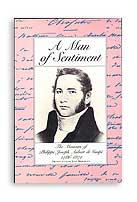 The Memoirs of Philippe-Joseph De Gaspé


Translated by Jane Brierley

Described by poet James Reaney as a "folkloric father figure" of Canadian literature, de Gaspé became well-known to his contemporaries only at the end of his life, after the publication of his historical novel, Les Anciens Canadiens (1863). Delighted readers pressed him for more, and his memoirs appeared in 1866. In his work, de Gaspé has preserved the essence of the eighteenth-century man. Wit and wisdom combine with sentiment to give the reader a glimpse of the Quebec of his youth, as well as the foibles of family, friends, and historical figures.








Painting Friends: The Beaver Hall Women Painters


Barbara Meadowcroft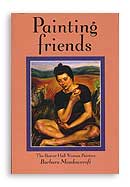 Painting Friends tells the story of ten Montreal women who met at art school in the early 1900s and formed friendships that lasted all their lives. They had successful professional careers, exhibiting with the Group of Seven and at international exhibitions during the 1920s and 1930s. Despite their achievements, they have been largely overlooked by art historians. Painting Friends is the first book-length study of these gifted women--Emily Coonan, Nora Collyer, Prudence Heward, Mabel Lockerby, Mabel May, Kathleen Morris, Lilias Torrance Newton, Sarah Robertson, Anne Savage, and Ethel Seath.

Drawing on over 100 interviews with the painters' friends and families as well as archival sources, Barbara Meadowcroft demonstrates how the support the women gave each other was essential to their success in the male-dominated art world, and discusses their paintings in the context of the social and political circumstances of the period. These painters were superb colourists, as shown in the 24 colour plates included in the book.

Painting Friends will appeal to those interested in art and/or women's lives. Chronologies of the painters and a list of their exhibitions are included.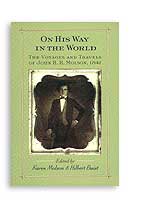 On His Way in the World : The Voyages and Travels of John H.R. Molson, 1841


Edited by Karen Molson and Hilbert Buist

John Henry Robinson Molson was born in Kingston in 1826, a favoured grandchild of the founder of Molson's Brewery in Montreal. He inherited the brewery (land, premises, and equipment) upon John Molson's death in 1836.

In the spring of 1841, 14-year-old JHR (carrying his diary), his father Thomas, and younger sister Mary Anne boarded the steamer Queen in Montreal. The three were on their way to Halifax where the would take the HMS Britannia to begin a four-month tour of Britain. By September 3 the family was back in Montreal. The diary was not resumed again until February 1842 when JHR chronicles this journey from Montreal to Toronto. The last entry is dated December 3, 1842.

With the eye of a keen observer - sometimes ingenuous, sometimes self-conscious - the boy records the details of their trip including descriptions of the 12,000-ton paddlewheeler, death and storms at sea, and whales and birds that he saw. When the Britannia arrived in Liverpool June 9 they discovered that the ship had been feared lost at sea. During their travels throughout England and Scotland JHR described with great detail the latest transportation and industrial developments of Great Britain (and compared them unfavourably to those in Canada). The trip back to North America was capped by JHR attempting some daring acrobatics from the main-top mast head, alarming the sailors who tried to pursue him.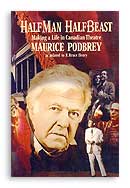 Half Man, Half Beast:Making a Life in Canadian Theatre
Maurice Podbrey

When Maurice Podbrey arrived in Montreal from England to teach at the National Theatre School in the autumn of 1966, Canadian theatre was in ferment and the excitement of Expo 67 and Canada's centenary was in the air. By 1969 he had become founding artistic director of Montreal's Centaur Theatre and embarked on twenty-eight successful seasons of theatre. The story of the Centaur and Podbrey's reflections on theatre--directing, acting and actors, theatre administration, teaching, the audience, and critics--spotlights Canada's remarkable cultural evolution over the last three decades.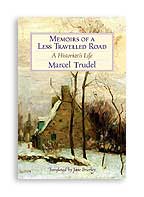 Memoirs of a Less Travelled Road: A Historian's Life


by Marcel Trudel. Translated from the French by Jane Brierley

Memoirs of a Less Travelled Road: A Historian's Life is the absorbing and candid story of Marcel Trudel's journey from the small village of Saint-Narcisse-de-Champlain, where he was born in 1917, to become one of Canada's major historians. Trudel recreates his youth as the child of a poor family that broke up after the early death of his mother, and the years with his adopted family where, as a lonely child, he learned to love books. His lively descriptions draw the reader into the now-vanished world of life of a boarder in the strictly regimented collèges classiques of his day, and later the vicissitudes of academic life. A brilliant student and tireless researcher, Trudel nevertheless had an intrepid streak that drove him to challenge accepted attitudes, despite reprimands and setbacks. At crucial moments of his life, he took "the road less Travelled by," and that made all the difference.

Marcel Trudel has earned the nickname "Monsieur Nouvelle-France" for his pioneering work in documenting the French Régime in Canada and leading the way for later generations of historians of French Canada. He was head of the history department at the University of Ottawa, where he taught for many years. Since retiring in the 1982, he has continued to devote his energies to his writing and research. He received the Governor-General's Award for non-fiction in 1967, the Prix David in 1945 and 1951, the Molson Prize in 1980, and the MacDonald Prize in 1984.




Wardlife: The Apprenticeship of a Young Writer as a Hospital Clerk
Andrew Steinmetz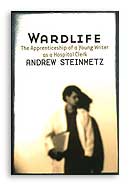 For nine years
Andrew Steinmetz
worked as a ward clerk in the Intensive Care Unit and Emergency Department of a major hospital.
Wardlife is a series of riviting prose vignettes--intensely observed moments drawn from diaries kept during the nine years the author spent as a ward clerk. With character sketches, dialogues, and brief meditations on subjects ranging from the language of poetry to the language of medicine, Wardlife records the hospital experience--the pathos and pain, the humour and horror--of life on the wards.
Andrew Steinmetz conveys a profound and deeply sympathetic understanding of this unique environment that few other books have managed to do. Steinmetz is an astute observer who doesn't miss much: the feel of instruments, the tone of a "locating girl's" voice calling code blue, the oddly triumphant grieving of a family watching and singing at a dying father's bedside, and the complications of various hospital subcultures. He knows how medicine can drain our humanity, but he eloquently seeks a balance between medicalizing the personal and personalizing the medical.
Back to Top