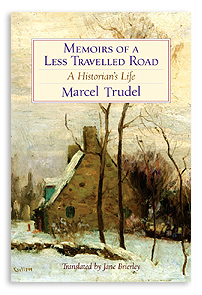 Memoirs of a Less Travelled Road: A Historian's LifeMarcel Trudel
Translated by Jane Brierley
Awards: Winner of the Governor General's Award for translation
Winner of the Governor General's Award for translation Memoirs of a Less Traveled Road: A Historian's Life is the absorbing and candid story of Marcel Trudel's journey from the small village of Saint-Narcisse-de-Champlain, where he was born in 1917, to become one of Canada's major historians. Trudel recreates his youth as the child of a poor family that broke up after the early death of his mother, and the years with his adopted family where, as a lonely child, he learned to love books. His lively descriptions draw the reader into the now-vanished world of life of a boarder in the strictly regimented collèges classiques of his day, and later the vicissitudes of academic life. A brilliant student and tireless researcher, Trudel nevertheless had an intrepid streak that drove him to challenge accepted attitudes, despite reprimands and setbacks. At crucial moments of his life, he took "the road less traveled by," and that made all the difference. This book, dedicated to his granddaughter Catherine, is by turns amusing, touching, and deeply informative about the conflicting attitudes that led to the Quiet Revolution.
Biography & Autobiography 2002
"For many of the writers discussed in Putting Down Roots, success in their ancestral homes has preceded translation and acceptance in Canada, where too little is known about their culture and literary tradition to allow for much of a foothold among Canadian readers. It may be that Putting Down Roots goes a certain distance toward opening up the possibility for such footholds. ...[Kalman Naves] provides a map of the unusual cultural terrain of Montreal's polyglot writers' community." —Norman Ravvin, Canadian Jewish Studies Vol.6"A fascinating look at the rich and varied voices and languages of the immigrant writers of contemporary Montreal...Naves has made a valuable contribution to the literature on Canadian immigrant literature." —Carol A. Stos, Canadian Book Review Annual
Marcel Trudel
was an eminent Canadian historian and a respected authority on the history of New France. A fervent advocate of the secular society, he was blacklisted by the Catholic Church from teaching at Laval University in the early 1960s, then taught for several decades at the University of Ottawa. He was an award-winning author of more than 40 books, many of them translated into other languages. Trudel died in 2011.
George Tombs
is a Montreal-based author, film-maker, award-winning journalist and translator.
Other books by Marcel Trudel:
Canada's Forgotten Slaves: Two Hundred Years of Bondage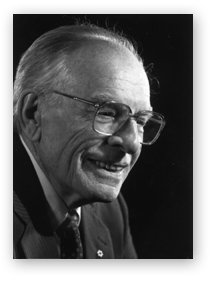 Trade paperback
240 pp 9" x 6"
ISBN13: 9781550651560

CDN $19.95 US & International
US $14.95