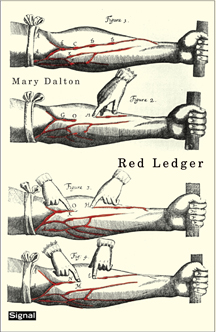 Red LedgerMary Dalton
Red Ledger is Mary Dalton's fourth book of poems, and follows the success of her highly praised and prize-winning collection Merrybegot. In Red Ledger, Dalton's wit leaps forward to create yet another series of pressure-packed, tough-minded poems inseparable from their Atlantic source. The immediacy and precision of her diction and the large scope of her thinking evoke an elemental world in ways that recall the oral traditions from which Dalton has often drawn inspiration. Rarely has the formidable Newfoundland character found such authentic expression. Ranging from erotic lyrics to riddles, from parables to social-political meditations, Red Ledger is the work of an exceptional poet who has once again struck out on her own.

Hear Mary read poems from Red Ledger on the Flahoolic podcast: "Leo" & "Ship Inn" and "Cape Spear" & "The Boat".
Véhicule Press
Poetry 2006
"Another delight to come my way was Red Ledger, the latest collection of poems by Newfoundland's Mary Dalton. It's sensuous, surprisingly lively at times, and sometimes very wonderfully dark; the emotions revealed in these poems taste like atmosphere. Salt, for example, is a recurring metaphor for desire and for the dizzying parade of images that make up the much-loved places ("St. John's as well as "round the bay") where the poet lives. These are clear, mature poems by a poet who has been quietly practising her vocation for years while the world somersaults by somewhere offshore." -Jane Urquhart in the Globe and Mail's Books of the Year feature for 2006

"An assurance, a distinctive completeness, reminiscent of songs or tales honed for generations in the popular imagination." -E.J. Pratt Poetry Award jury

"Make no mistake, these poems are beautifully made." -Globe and Mail

"Folksy, feisty, and possessing a rough irreverence." -Books in Canada

"The stresses are so strong it's like eating a sumptuous hearty meal with most every fifteen-liner. The aftereffects are then pensive and satisfying. I'm in awe, and envious, of Dalton's tone, here: she's captured an incredible synthesis of sorrow and insouciance." -Brian Palmu
Mary Dalton was born at Lake View in Conception Bay, Newfoundland. She now lives in St. John's and teaches in the English department at Memorial University. She is the author of two collections of poetry,
The Time of Icicles
[1989] and
Allowing the Light
[1994], both published by Breakwater. Her poems, essays and reviews have appeared in journals and anthologies in Canada, the United States and Ireland. She has received various awards for her poetry, among them the Government of Newfoundland and Labrador Arts and Letters Award in 1997, and, in 1998, the inaugural TickleAce/Cabot Award.
Other books by Mary Dalton:
Merrybegot
Hooking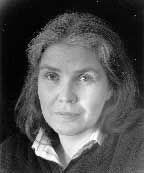 Trade paperback
80 pp 8.5" x 5.5"
ISBN13: 9781550652161

CDN $16.95 US & International
US $14.95