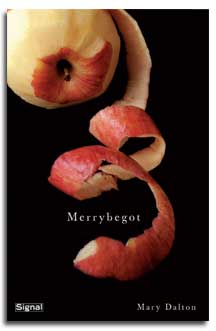 MerrybegotMary Dalton
Call them prayers or curses. Fictions or true stories. Mary Dalton's new poems are voices caught in print, fashioned from the vigorous idioms and cadences of Newfoundland speech. Readers will, likely for the first time, encounter words like "conkerbells", "drite", "mollyfoostering", "mawmouth" and "elt"-potent words rich with the music of their centuries-old origins.

The Atlantic landscape, its water and weather, is made to play a memorable role in these poems, reflecting the often anarchic vitality of a complex, sea-dependent people. But the true marvel of Merrybegot, Dalton's third book, is the linguistic energy, the "salt accent," of its various speakers.

The title, Merrybegot [a child born outside marriage], aptly suggests this poetry's extraordinary originality. Here is a language, and a community, rendered in all its exuberant and irreverent life.
Poetry 2003
"[Mary Dalton's poems] lift us from the obviously crafted, intellectual poem to an art that echoes the best of William Butler Yeats's late poems, when he gave up artifice for the simplicity of joy and beauty. ... These are fast poems. They slip by quickly, yet once gone, still hold hard to the ear and tongue. They're a mix of curse and blessing, the poems feathered as clean as new-born swallows as they dip and weave in the winsome cadences and idioms of Newfoundland. They are like something overheard in the street or at a table in a bar just after it opens, short as a joke and deep as a charm. ... I laughed aloud at the pleasure in the poems, their wit and whimsy. There's irony in the tone of some of the poems, but there's always delight (...) Make no mistake, these poems are beautifully made." -Globe & Mail

"A real find... Dalton is sharp, insistent, dramatic." -Irish Times

"Merrybegot has the potential to rattle the Canadian poetry scene down to its foundations...I can say without reservation that this is the most important collection of poetry to come out of this island since the 1923 debut of Pratt's Newfoundland Verse." -The Sunday Independent

"Mary Dalton's poems are masterpieces of compression and musicality, combining laconic speech and such ear-pleasing figurative expressions as "blatherskite," "nuzzle-tripe" and "macadandies." ... It's a delight from cover to cover." -Toronto Star

"Dalton's craftsmanship is impeccable." -Books in Canada

"Merrybegot restores to English poetry what unthinking post-modernism subtracts: music..." -Halifax Chronicle-Herald

"Folksy, feisty, and possessing a rough irreverence...a real celebration of language and of the lives that utter it." -Shane Neilson, Books in Canada

"With a few hundred stock phrases, [Dalton] has created a coherent picture of traditional Maritime life... Narrated mostly from the perspective of the community's indignant morality makers, the poems bristle with the kind of salty wit and quiet sentiment you'd expect to find east of Quebec. ... And who knew slang could be so aesthetic? ... It's proof of Dalton's skill that she orders this mass of dialect into tightly rhythmic poetic units, by turns pungently funny and moving." -Jana Prikryl, Quill & Quire

"This ability to not only recognize, but reproduce in print, the musicality of speech makes Merrybegot, Dalton's third and most recent volume of poetry, such a rarity. ... Merrybegot boasts a wealth of words, a wealth of voices, a wealth of stories. It is in turns loving, angry, funny, irreverent and mournful...One wants to invite Dalton's characters over for tea and listen to them talk all night long." -Jenny Higgins, The Independent

"...A celebration of the rich and original cadences of the province she calls home. ...her lean, pared-down verse and subtle narration weave as an echo of Michael Ondaatje's The Collected Works of Billy the Kid, a similar collage of feisty characters and spoken snippets. Add to that Dalton's palpable reverence for Ezra Pound, and you have Merrybegot, the lively offspring of oral language an western text, a hybrid of rhythms that refuses to stray 'too far from music.'" -Carolyn Marie Souaid, Montreal Gazette

"These vivid little monologues are full of love and anger, humour and sly wit. In them the voices of Newfoundland dance and sing, rejoice and rant." -Ellen Joseph, Kindling Review


Mary Dalton was born at Lake View in Conception Bay, Newfoundland. She now lives in St. John's and teaches in the English department at Memorial University. She is the author of two collections of poetry,
The Time of Icicles
[1989] and
Allowing the Light
[1994], both published by Breakwater. Her poems, essays and reviews have appeared in journals and anthologies in Canada, the United States and Ireland. She has received various awards for her poetry, among them the Government of Newfoundland and Labrador Arts and Letters Award in 1997, and, in 1998, the inaugural TickleAce/Cabot Award.
Other books by Mary Dalton:
Red Ledger
Hooking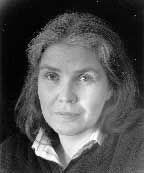 Trade paperback
72 pp 8.5" x 5.5"
ISBN13: 9781550651799

CDN $14.00 US & International
US $8.95