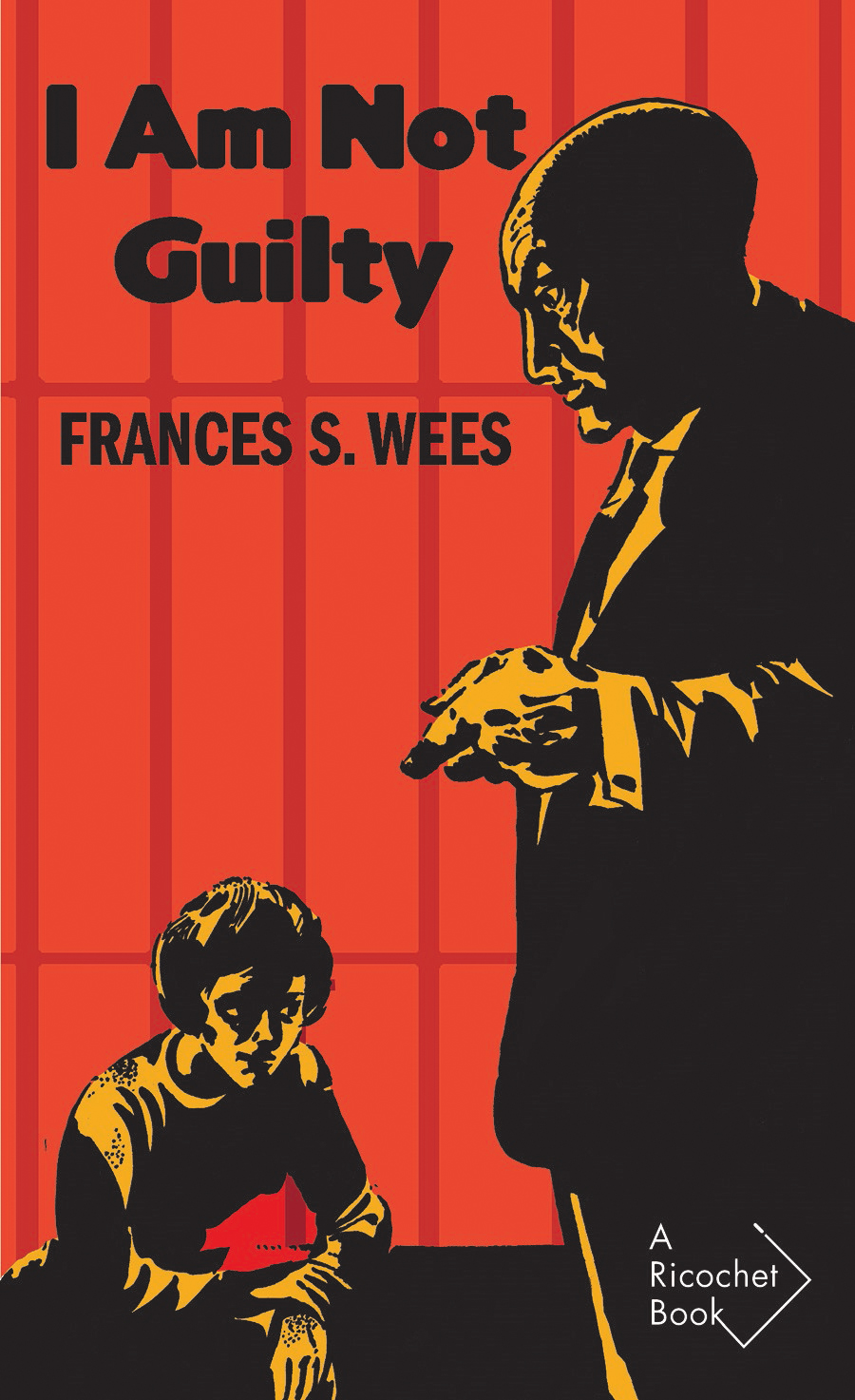 I Am Not GuiltyFrances Shelley Wees
With an introduction by Patricia Abbott
Set in and around post-war Toronto, I Am Not Guilty first appeared in a condensed form in the February 1954 Ladies' Home Journal.

That same year, it was published in full by Doubleday as M'Lord, I Am Not Guilty. This Ricochet Books edition marks the first new edition since 1967.

Helen Graham has been acquitted in the murder of her wealthy husband, Alberta oil baron Steven Graham, but the eyes of the public continue to view her with suspicion. Worried for her future, and that of her young son, she sets out to find the true killer. The trail leads to the apartment of another woman—and revelations about her dead husband's secret life—then continues to a growing bedroom community in suburban Toronto. What the widow doesn't realize is that she is not alone in her pursuit of the murderer or how ready that murderer is to kill again.
Ricochet Books
2020
"A vivid and arresting novel of suspense, cleverly portraying the story of average human beings caught in the toils of murder." – Ottawa Citizen

"First-rate." – Montreal Gazette
Frances Shelley Wees (née Johnson) was born in 1902 in Gresham, Oregon. She lived most of her life in Canada, where she enjoyed a literary career spanning nearly five decades. A writer of mysteries and romances, she published over twenty novels, including The Maestro Murders (1931), Lost House (1938), Under the Quiet Water (1949), This Necessary Murder (1957), The Faceless Enemy (1966), and The Last Concubine (1970). Her 1956 mystery, The Keys of My Prison, has been reissued by Ricochet Books.

Frances Shelley Wees died in 1982.

Patricia Abbott is the author of the mystery novels Concrete Angel (2015) and the Edgar Award-nominated Shot in Detroit (2016). Her collection I Bring Sorrow and Other Stories was published in 2018.
Ebook
ISBN13: 9781550655612

CDN $14.99
Trade paperback
180 pp 7" x 4.25"
ISBN13: 9781550655575

CDN $14.95 US & International
US $11.95