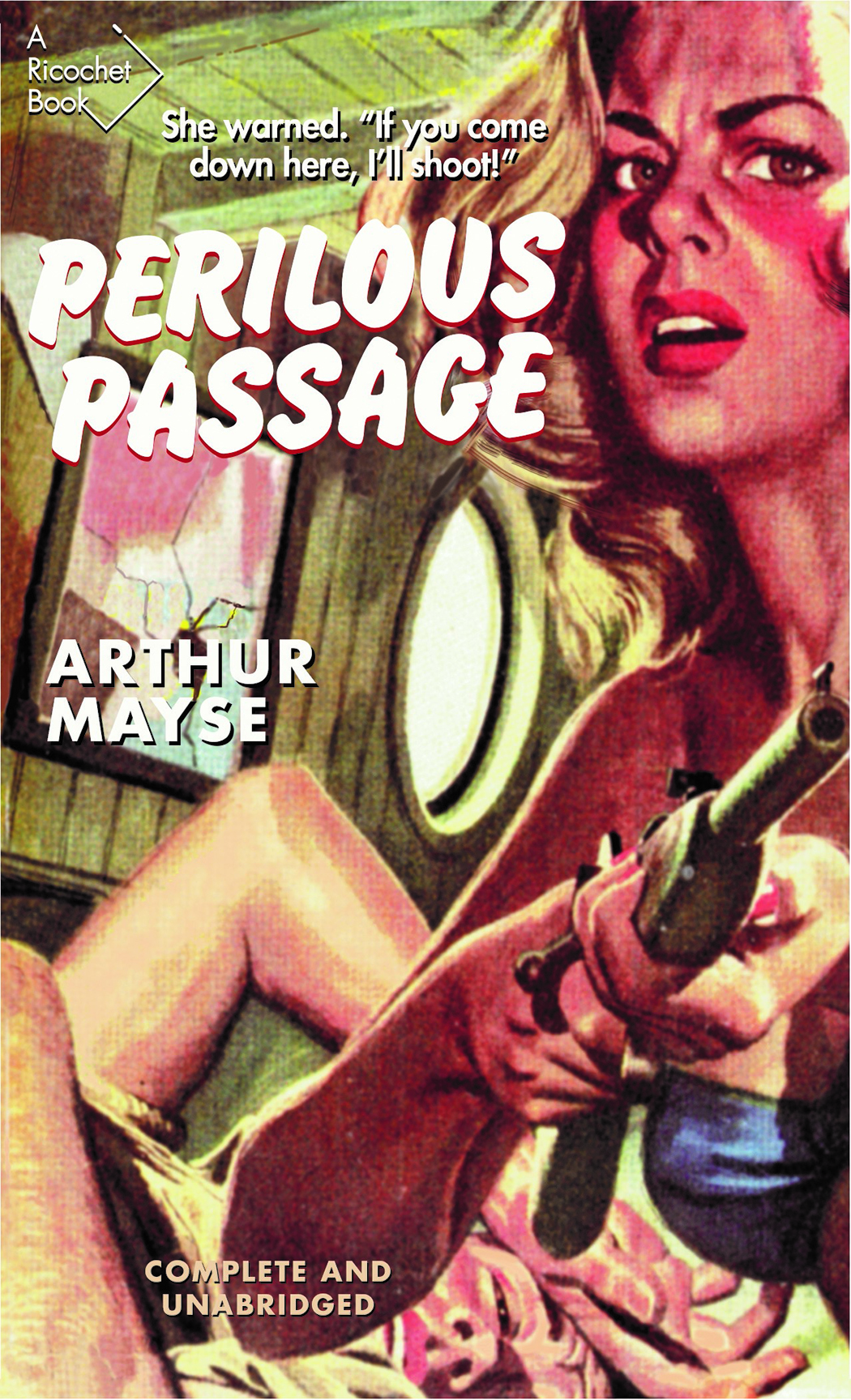 Perilous PassageArthur Mayse
With an introduction by Susan Mayse
Drug-runners threaten the West Coast!
A semi-conscious man looks about a boat's cabin as a woman presses a wet cloth to his forehead. She's young, her nails are short, and her small hands are calloused. When another man tries to enter, she grabs a gun: "If you come down here, Joe, I'll shoot you."
For a moment, the intruder doesn't move. "I don't want your damn' old hulk," he tells her. When the woman threatens a second time, he leaves. "You'd better too," he says. "She's near sunk."
So begins the story of Clint, a reform school runaway, and Devvy, an orphaned farm girl saddled with a deceitful drunk of a stepmother. Clint and Devvy are pushed together as they struggle against the corrupt, criminal, violent adults trying to exert control over their lives.
Perilous Passage first appeared in 1949 as a serial in the Saturday Evening Post. It has since been published in hardcover, paperback, and in Swedish translation. This Ricochet Books edition marks the first new edition since 1952.
Véhicule Press
2022
Arthur Mayse
was born in 1912 on the Peguis Indian Reserve, Manitoba, the son of Baptist missionaries. He began his writing career at age twelve with a story sold to the
Toronto Star Weekly
. As an adult, Mayse joined the
Vancouver Daily Province
and, later, the
Vancouver Sun
. He served two years as Fiction Editor at
Maclean's
, before resigning to focus on his own short stories; more than three-dozen appeared in the
Saturday Evening Post
alone. His other novels include
The Desperate Search
(1952),
Morgan's Mountain
(1960), and
Hardliner's Island
(1990). Arthur Mayse died in 1992.
Susan Mayse has written for many national and international publications. She is the author of the novels Merlin's Web and Awen, and the biography Ginger: The Life and Death of Albert Goodwin (winner of the 1991 Arthur Ellis Award for Crime Nonfiction). She is the daughter of Arthur Mayse.
Trade paperback
220 pp 7" x 4.25"
ISBN13: 9781550655841

CDN $14.95 US & International
US $11.95

Ebook
ISBN13: 9781550655926

CDN $8.99