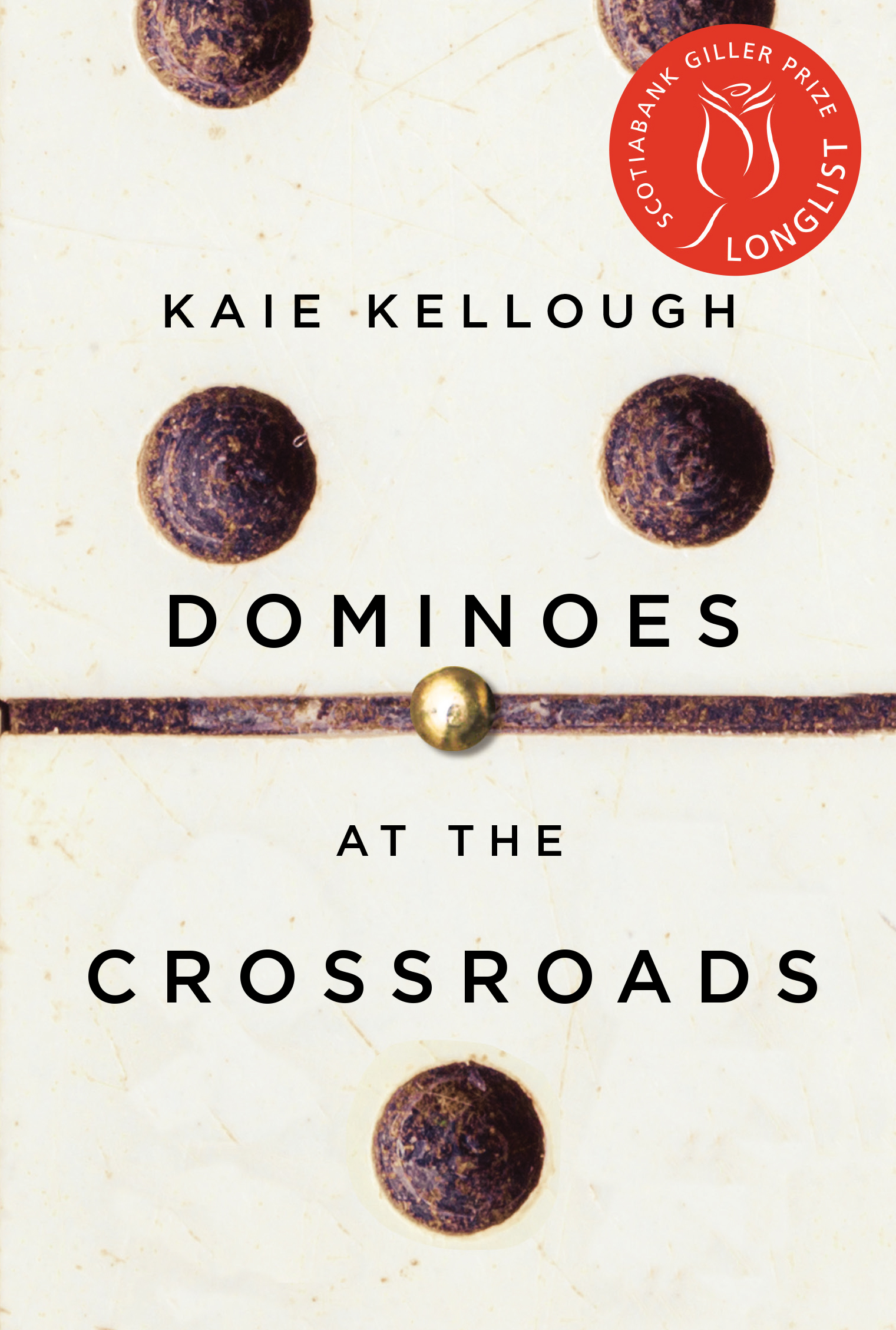 Dominoes at the CrossroadsKaie Kellough
Awards: Winner, 2020 QWF Paragraphe Hugh MacLennan Prize for Fiction

Finalist, Grand Prix du Livre de Montréal 2020

Longlisted for the 2020 Scotiabank Giller Prize

Shortlist - 2020 Danuta Gleed Literary Award

Shortlist - 2021 ReLit Award for fiction

Longlist - Canada Reads 2022
Linked portraits from the Caribbean diaspora.

Dominoes at the Crossroads maps an alternate Canada—one crisscrossed by a Caribbean diaspora seeking music, futures, and portals to their past.
In this collection of stories, Kaie Kellough's characters navigate race, history, and coming-of-age by way of their confessions and dreams. Through the eyes of jazz musicians, hitchhikers, quiet suburbanites, student radicals, secret agents, historians, and their fugitive slave ancestors, Kellough guides us from the cobblestones of Montreal's Old Port to the foliage of a South American rainforest, from a basement in wartime Paris to an underground antique shop in Montréal during the October Crisis, allowing the force of imagination to tip the balance of time like a line of dominoes.
An internationally acclaimed sound performer and writer, Kaie Kellough's books include Accordéon, which was shortlisted for the 2017 Amazon Canada First Novel Award, and Magnetic Equator, shortlisted for the 2019 QWF A.M. Klein Prize for Poetry. Born in Calgary, he currently lives in Montréal.
Esplanade Books
2020
"The sheer torque of Dominoes at the Crossroads is a testament to Kellough's willingness to dwell in the hurricane. The result is an urgent and inimitable collection that honours the rebels in the diaspora." - Shazia Hafiz Ramji, Quill & Quire

"This is more than a book of linked short stories with Black Canadians as its subject. Dominoes at the Crossroads articulates how Black history is not marginal to Canada's story, but central to it – encoded in its history, and therefore its future too." - Jade Colbert, Globe and Mail

"Dominoes at the Crossroads is at once boldly speculative yet meticulously faithful to the textures and histories of place. It is a book both witty and moving, self-reflexive and cunningly metaphysical. Kaie Kellough is an astonishingly talented and versatile artist whose ongoing calibrations of sound and language find new form here in scrupulously lucid prose." –David Chariandy, author of Brother (Winner of the 2017 Writers' Trust Fiction Prize)

"Kellough's stories are written as mirrors for the travels that ancestors took, by choice or by force ... (he) successfully plants the reader in two or more places, embodying diverse identities at multiple points in time while showcasing the effects of discrimination and racism." – Natalie Lang, The Ormsby Review
Kaie Kellough is a novelist, sound performer, and poet. His novel Accordéon (2016) was shortlisted for the Amazon Foundation First Novel Award. His work migrates between poetry and fiction, between Canada and the Caribbean, and between text and sound. He lives in Montreal.
Trade paperback
180 pp 7.5" x 5"
ISBN13: 9781550655315

CDN $19.95 US & International
US $15.95

Ebook
ISBN13: 9781550655360

CDN $19.95