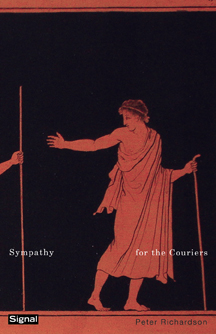 Sympathy for the CouriersPeter Richardson
Awards: Winner of A.M. Klein Prize for Poetry
Sympathy for the Couriers is a collection of messages from the border region of our lives-that vast allegorized territory of cheap self-deceptions and illusions. By turns comical and grim, these new poems feature Peter Richardson at his most ventriloquistic. The "couriers" in question are the banged-up, long-suffering, Dantesque voices who, speaking through the poet, deliver their news: heartfelt, often heartbreaking admissions that, nonetheless, are always buoyant with aphoristic brio and panache. But the most important messenger here is Richardson himself, who having establishing a reputation as one Canada's best poets, has given us his most challenging book.
Véhicule Press
Poetry 2007
Peter Richardson's poems have appeared in many Canadian and American publications. His first book,
A Tinkers' Picnic
[Signal Editions/Véhicule], was nominated for the Gerald Lampert Award in 1999. For over twenty-four years Peter Richardson has been employed as an airport ramp worker, first at Mirabel, and then Dorval. He lives in Montreal.
Other books by Peter Richardson:
A Tinker's Picnic
An ABC of Belly Work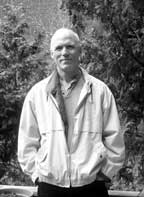 Trade paperback
90 pp 8.5" x 5.5"
ISBN13: 9781550652345

CDN $16.00 US & International
US $13.95

Ebook
8.5" x 5.5"
ISBN13: 9781550652819

CDN $16.00