---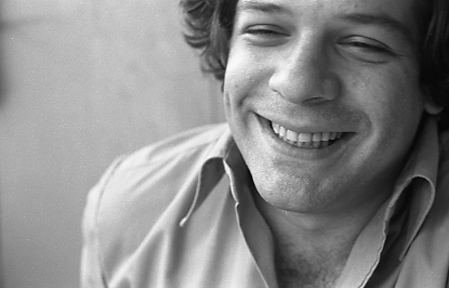 Artie Gold Tribute
(2007)
Artie Gold: 1947-2007
In the 70s, Artie was an incandescent poet who wrote some of the freshest, most innovative poetry to come out of Montreal in a long time. His writing laid the foundation for future poets. He was funny; he was difficult. His work was brilliant—his talent great, but ultimately it was trumped by his health.
Including photographs by Christian Knudsen.
Amazonia (2005)

by Jan Conn

The first aphrodisiac I tried was from
the Ver-O-Peso market—not
eye of dolphin or the powdered genitalia
of the giant river otter—
but some herbal drink, bitter and nauseating. . .
---
Charles Bruce (Oct. 2002)
This chapbook created in conjunction with Books in Canada.
One crisp Sunday morning, a local poet is rummaging through an estate sale in Montreal. He finds a poetry book, buried in a box. It costs him ten cents. He brings the book home and realises that he has found a forgotten Canadian treasure...
The author of the found book is Charles Bruce, a writer of six books of poetry and winner of the Governor General's Award.
In 1985 Pottersfield Press published Mulgrave Road, introduced by Harry Bruce and edited by Andy Wainwright and Lesley Choyce.
Véhicule Press and Books in Canada are proud to reintroduce you to Charles Bruce.
Here is a collection of 18 poems from Mulgrave Road...Enter the brilliant, well-crafted and forgotten world of one of Canada's great poets.
---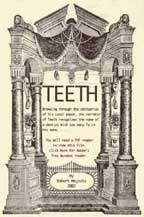 Teeth (Jun. 2002)
Browsing through the obituaries of his local paper, the narrator of Teeth recognizes the name of a dentist with too many T's in his name. . . .
note: we recommend cable/ISDN or faster internet connection for this particular chapbook...we regret the inconvenience.
---
In a Cloud Forest (1998)

by Mark Abley
All I am on the Net is an electric memory. But the memory contains the hint, or promise, of a story. Imagine, then, a cloud forest on a mountainside in Central America. . .