Greetings, Signal Editions (the poetry imprint of Véhicule Press) is pleased to announce our new poets for 2003.If you would like one or more of the following poets to read at your venue or festival as part of the Canada Council's Literary Readings and Festivals Grant (due March 10, 2003), please contact me at your earliest convenience.




Elise Partridge


Filled with rich evocations of childhood, travel and landscape, Fielder's Choice, Elise Partridge's masterful debut, delivers up fresh and striking elegiac poems that grapple with their subjects vigorously, unpredictably, and without sentimentality. Partridge's poetry combines a gifted ear for the vernacular and exuberant verbal skills with an exceptional--and often emotionally powerful--lyric intelligence.

Elise Partridge's prize-winning poems have appeared in Canadian, American, and Irish journals, including Poetry (Chicago), Books in Canada, The Fiddlehead, Descant, Canadian Literature (Fall 2002), Slate, The New Republic, The Malahat Review, Boulevard, and Poetry Ireland Review. In 1987 Elise Partridge won a "Special Commendation" in the Arvon International Poetry Contest, judged by Seamus Heaney and Ted Hughes. She works as an editor and tutor in Vancouver.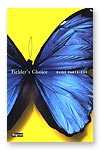 Reviews for Fielder's Choice:

Robert Pinsky, Former U.S. Poet Laureate

Elise Partridge has written a book of poems rich in enamel precisions, sinister whirrings, and flights of wonder--her courtly and mysterious play between control and abandon is as evocative as the allegorical still-lives, landscapes, self-portraits, of some Flemish genius. The unfeigned passion of Fielder's Choice, with Partridge's craft and her stringent intelligence, place it miles beyond most first books. A thrilling, memorable volume.

Stephanie Bolster, Winner of the Governor General's Award for Poetry

"Name me," a bird seems to sing out in the first of these poems, and the poems respond, naming the world--spiders, deaths, office temps, a snake "patterned like an argyle sock"--with joy, tenderness, and a sense of play. There is no cynicism of pretension here, only the authenticity that comes from careful study of both word and world. Elise Partridge is a gift: a writer with a heart more capacious than her virtuosity, a heart unashamed to tell us what it loves.

Elise Partridge is available throughout 2003



Richard Sanger



You call home when you're excited or in trouble. Richard Sanger's new collection contains voices reporting from a number of far-flung states, both emotional and geographic. The book's true theme, though, is what one calls home, and the idea that home itself can be a calling. Framed by an unusual sequence of four encounters with a loved one who is both different and the same, Calling Home digs through family history and faraway winters with all the colloquial verve and formal skill that has made Sanger one of the most compelling--and enjoyable--of Canada's new poets.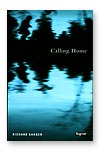 Richard Sanger's poems have appeared in numerous publications in Canada, Britain and the U.S, including Descant, Fiddlehead, The London Review of Books, Queen's Quarterly, SouthWest Review, and The Times Literary Supplement; his first collection, Shadow Cabinet, appeared in 1996. His plays, Not Spain and Two Words for Snow among them, have been nominated for the Governor General's Award and the Chalmer's Prize.

Remarkable mastery... A poet of unusual talent and poetic maturity'.
--Books in Canada

Richard Sanger is available throughout 2003.






John Steffler



John Steffler writes poems of profound philosophical curiosity grounded in the landscapes of Newfoundland, Southern Ontario, Greece, and New Zealand. In Helix, Steffler's fifth book of poetry, we see the full effect of his travels: a lyricism distinguished by its scrupulous phrasing, thrilling evocativeness, and deep-timbred music. Helix presents arresting new work together with a selection from Steffler's three previous much-praised volumes: The Grey Islands, The Wreckage of Play, and That Night We Were Ravenous. This collection is maybe the most persuasive argument yet for considering Steffler, in Don McKay's words, "Canada's most sensuously pass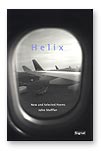 ionate writer."

Steffler's novel, The Afterlife of George Cartwright (M&S), won the Smithbooks/Books in Canada First Novel Award and the Thomas Raddall Award, and was shortlisted for the Governor General's Award and the Commonwealth Prize for Best First Book. That Night We Were Ravenous (M&S 1998) won the Atlantic Poetry Prize.


John Steffler will be reading in Calgary, Victoria, and Duncan March 12-16, 2003. If you would like to interview John, or arrange a reading for the Fall, please contact me.