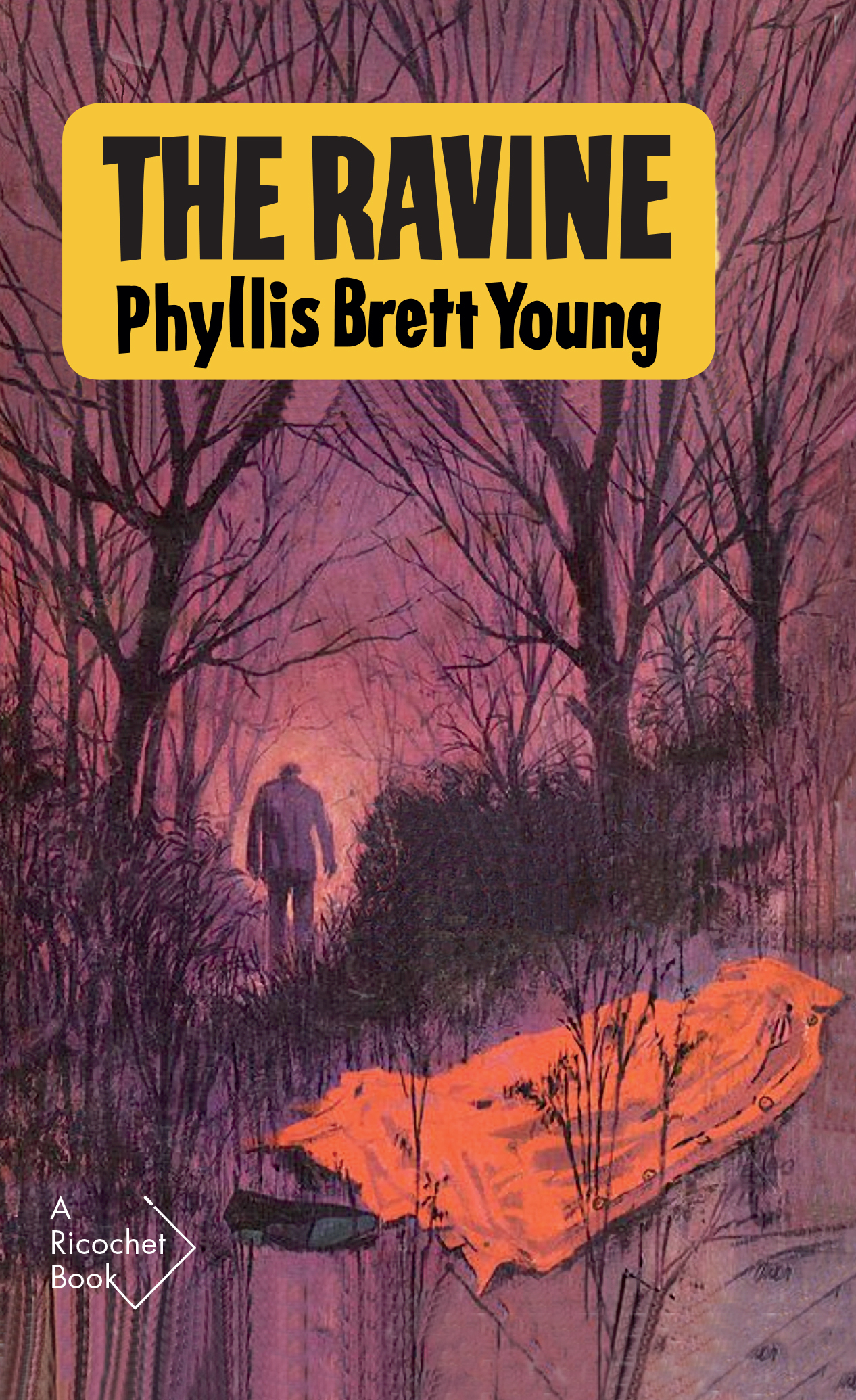 The RavinePhyllis Brett Young
With an introduction by Amy Lavender Harris
A gripping hunt for a bestial killer.

Artist Julia Warner left life in the big city to avoid reminders of her little sister's disappearance. Now teaching in a smalltown public school, memories of that tragedy flood back when one of her young students, Deborah Hurst, is assaulted. Not six months later, a second student is assaulted and killed—but this time, Julia gets a fleeting look at the perpetrator. Greg Malcolm, the doctor treating Deborah, wants to work with Julia in brining the murderer to justice, but the art teacher has plans of her own. First published in 1962 under the pseudonym "Kendal Young," The Ravine was the author's only thriller. It was adapted for the screen and released as Assault (1971), starring Suzy Kendall. This new edition is the first in 48 years.
Ricochet Books
2020
Phyllis Brett Young (1914-1996) was born, raised and educated in Toronto. She wrote six novels, including Psyche (1959) and The Torontonians (1960), both of which have been republished by McGill-Queen's University Press.

Amy Lavender Harris is the author of Imagining Toronto (2019) which won the 2011 Heritage Toronto Award of Merit. She teaches in the Department of Geography at York University.
Trade paperback
240 pp 7" x 4.5"
ISBN13: 9781550655445

CDN $14.95 US & International
US $11.95

Ebook
ISBN13: 9781550655506

CDN $14.95