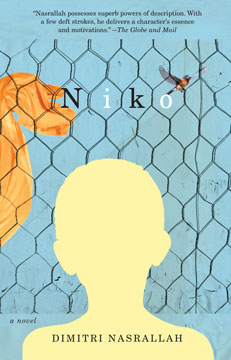 Niko: A NovelDimitri Nasrallah
Winner, 2011 Hugh MacLennan Prize for Fiction
Longlisted for the 2013 International IMPAC Dublin Literary Award
Longlisted for CBC Canada Reads 2016

Swiftly paced, poignantly moving, and beautifully imagined, Niko is the powerful epic story of what it takes to survive after war, of what to hold dear and what to leave behind in a world that won't let you have it all.

Six-year-old Niko Karam has never known a life outside civil war. He rarely leaves his parents' small apartment, and from its small balcony he listens to the world outside tumble down one building at a time. But after a car bomb kills his pregnant mother, Niko is thrust into a much wider and confusing world without apartments or balconies, as he and his father Antoine embark on an impossible twelve-year odyssey that leads them across seven countries, including Canada, in search of a new place to call home.

"Sobering but never maudlin, instructive without feeling pedantic, Niko cuts like a scythe through the grand myths of Canadian multiculturalism. In clear-eyed prose reminiscent of Ha Jin and JM Coetzee, Dimitri Nasrallah has written an honest, affecting novel about the ache and longing of exile." -Pasha Malla, author of The Withdrawal Method and People Park
Esplanade Books
Fiction 2011
"Nasrallah possesses superb powers of description. With a few deft strokes, he delivers a character's essence and motivations. His idiosyncratically scarred landscapes shimmer in exotic hues. . . [His]startling achievement is to cause us to perceive the group differently, to remind us that every crowd of refugees consists of scores of people like Niko and Antoine." —The Globe and Mail

"Niko is a story of accepting the frailty of human beings and about moving forward through the bitterness of exile." —The Montreal Gazette

"Sobering and sophisticated... Nasrallah makes your teeth chatter with his riveting survival tale." —Nightlife Magazine

"Niko is relevant and engrossing reading – it's a particularly alluring read. Nasrallah gives us the space to contemplate his characters, who are refugees and immigrants who struggle towards uncertain futures, uncertain even in the relatively safe haven of Quebec society" -Hour

"By alternating the focus from one character's inner life to another's, Nasrallah creates a series of cliffhangers which propel the story forward. But the pleasure of reading Niko comes from more than just its fast pace. In this novel, Nasrallah has created complete worlds that you carry around in your head after you put the book down, worlds to which you want to return."–Eric Boodman, Montreal Review of Books

"I was taken aback by Nasrallah's ability to infuse every scene, act and thought with emotion. By the time I reached the novel's dramatic finish, I'd shed more than a few tears." –Olga Kidisevic, Broken Pencil

"Niko is tragic, spirited, resilient and very affecting. Economic with words and avoiding much embellished language, the novel's arc is finely crafted and gallops along." –Martyn Bryant, Rover Arts

"Written in swift, clear prose, this book clips along nicely, covering vast personal, political and geographic territory. It is also a tremendously tender book. Love pulses from cover to cover." –Michael Bryson, Underground Book Club Blog
Dimitri Nasrallah
's debut novel,
Blackbodying
, won the McAuslan First Book Award and was shortlisted for the Grand Prix du Livre de Montreal. His work has been published in
Drunken Boat, Hobart
, and
Maisonneuve
among others.
Niko
is his second novel. He lives in Montreal, where he teaches at Concordia University.
Other books by Dimitri Nasrallah:
The Bleeds
Hotline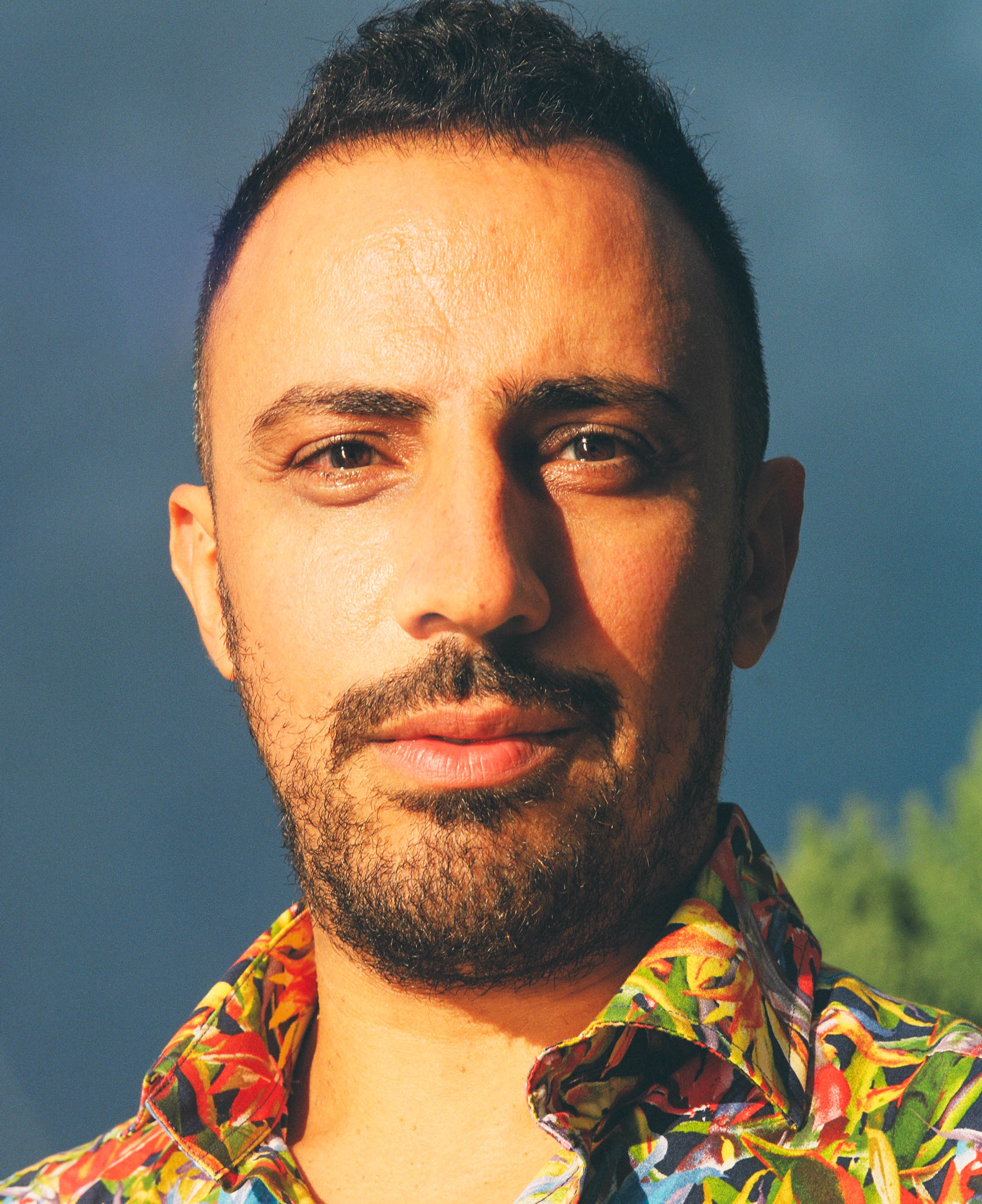 Trade paperback
255 pp 8.5" x 5.5"
ISBN13: 9781550653113

CDN $19.95 US & International
US $19.95

Ebook
8.5" x 5.5"
ISBN13: 9781550654622

CDN $19.95