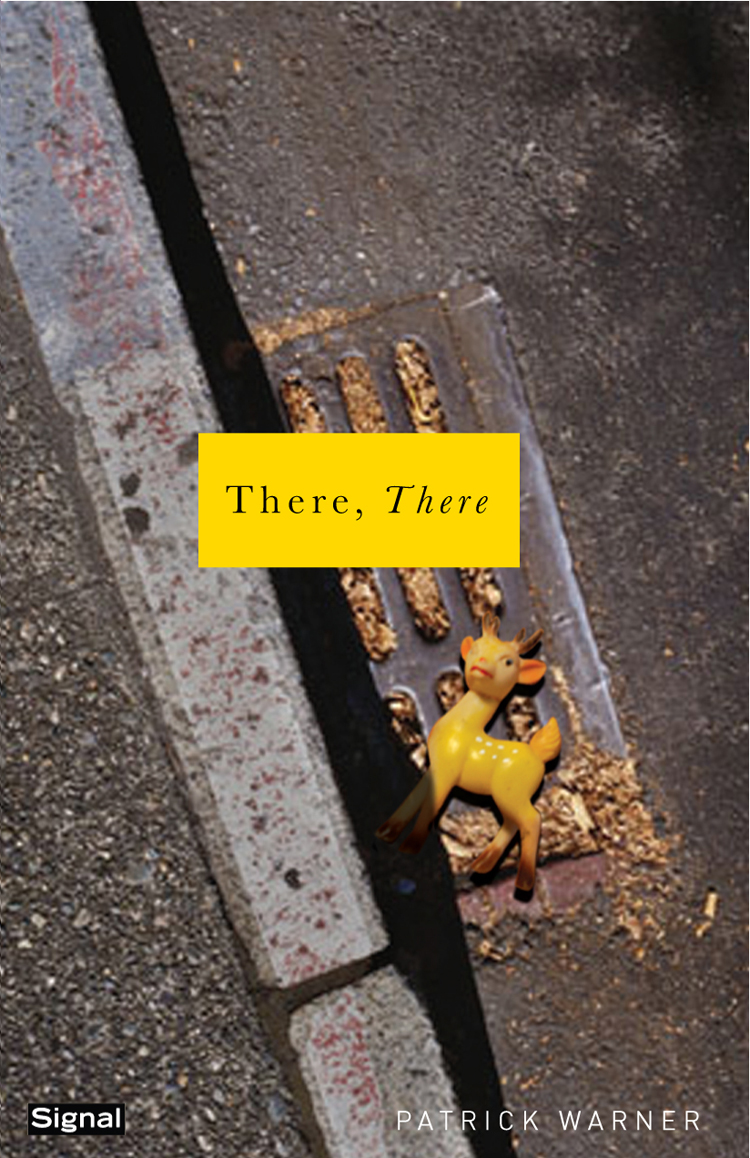 There, therePatrick Warner
The pithy and pensive poems in Patrick Warner's highly entertaining second collection, There, there, strike at subjects such as exile, snow, pigs, mud trout, Mormons, bakers, children, hotels, insurance companies and marriage to explore the often poignant struggle between what we say and what we mean. Warner's poems play off the surface tension that separates words from the world, creating verbal splashes that rise out of our subconscious understanding of language. Sometimes surreal in mood and always surprising in their discoveries, these poems leave the reader looking at a world more strange than they could have imagined.

Includes the poems "Capelin" and "Tortoise at Toronto Zoo", the 2002 and 2004 winners of the Newfoundland and Labrador Arts and Letters Award.
Poetry 2005
Praise for Patrick Warner:

"Ambitious and gutsy poems...An exceptional book in its reach and its accomplishment." -Tickleace

"Warner's verses are exquisitely musical, yet his poems are conceived with rare sophistication. All Manner of Misunderstanding is a startlingly accomplished debut." -The Fiddlehead

"Thought-provoking, densely textured verse... nicely poised between its colloquial diction and its taut, carefully measured lines." -Poetry Ireland

"Warner is a poet not only of the senses but of great leaps of the imagination." -Sunday Independent

"A daring willingness to experiment with images and ideas." -Pottersfield Portfolio

"An accomplished poet." -Books in Canada
Patrick Warner was born in Claremorris, Co. Mayo, Ireland in 1963 and emigrated to Canada in 1980. He studied at Memorial University of Newfoundland, completing a conjoint BA in Anthropology and English and later obtaining an MLIS degree from the University of Western Ontario. He currently resides with this wife and daughter in St. John's where he is employed as a Librarian at the Queen Elizabeth II Library. His poetry and prose have appeared in numerous publications.
Trade paperback
72 pp 8.5" x 5.5"
ISBN13: 9781550652000

CDN $16.00 US & International
US $14.95