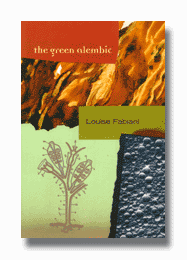 The Green AlembicLouise Fabiani
The alembic was a vessel used in distillation, one of the most important processes in the ancient art of alchemy. In these lyrical poems Louise Fabiani explores the prevalence of transformation in Nature as well as in the human realm. She finds alchemy in the creation of haute cuisine from raw ingredients, girlhood rites of passage, Mozart's suspicious death and, most of all, in the familiar otherness of flora and fauna.
Signal
Poetry 1998
"Louise Fabiani, Trained in biology and environmental studies, brings novel vocabulary and subjects to poetry...Yet there's nothing elitist in this choice of diction: a reader shares in the poet's instructive, surprising and delightful language." -Geoffrey Cook, The Danforth Review

"Again and again, the craft and good humour, the sheer joie de vivre win us over, the diction, rhythms, description, and narrative raise the text above the quotidian. This is a feast of a first book: as tasty as it is provocative." -Richard Stevenson, Books in Canada

"Fabiani transforms processes like recycling and small events like grilling red peppers or visiting a spa into rich, robust and even funny fare. [...] her poetry is glorious." -McGill News Alumni Quarterly Summer
Poet, naturalist, and science writer Louise Fabiani was born in Toronto and raised just outside Montreal. She graduated from McGill in biology and holds a Masters degree in environmental studies from York University. Her poetry has appeared in many publications including Arc, Prism International, and The Fiddlehead. Once again a resident of Montreal, she is currently completing a novel and teaching English as a second language. This is her first book.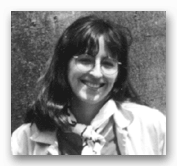 Trade paperback
72 pp 9" x 6"
ISBN13: 9781550651232

CDN $12.00 US & International
US $12.00