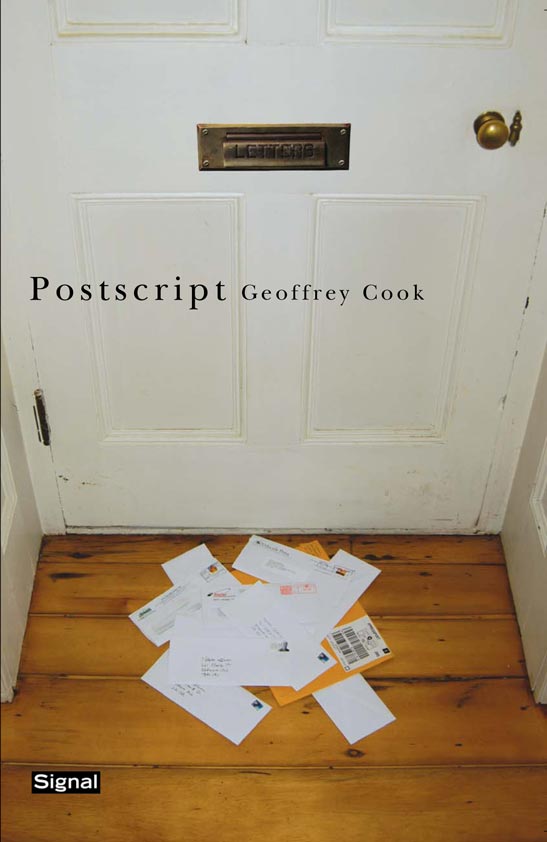 ---
Postscript389]

Geoffrey Cook

---
[Poetry]


Geoffrey Cook's first collection, Postscript, offers intense engagements with particular landscapes--the Canadian Maritimes, familiar and familial, and a politically exhausted late-twentieth century Czechoslovakia. These lucid, elegant, ambitious poems range in tone from the erotic to the elegiac, the skeptical to the sincere. They capture a contemporary sense of uprootedness and a vision of art and love that is both reticent and revelatory.


"Geoffrey Cook has given us, quite simply, a new, sometimes astonishing, quite wonderful poetic voice."
--David Adams Richards

"Herein lives urgent cadence and eternal excellence."
--George Elliott Clarke

"What impresses in Postscript is Cook's persistent ability to wrestle--from the confluence of feeling and object--an apt form for each of his gentle, often heart-rending songs. From an ill-fitting axe handle to the architecture of Czechoslovakia, these supple lines track life's losses, finding gains in the private re-makings offered by verse."
--Ken Babstock


Geoffrey Cook was born in Wolfville, Nova Scotia, and currently teaches in the English Department of John Abbott College in Montreal. His poems have appeared widely in such journals as The Antigonish Review, Descant, Matrix and Pottersfield Portfolio, and in the anthologies of Atlantic Canadian poetry, Landmarks (2001) and Coastlines (2002).