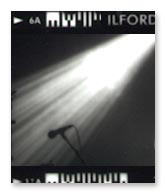 DOBBIN'S DEN © Len Dobbin 2003


JANUARY 15, 2003
First of all, a very happy NEW YEAR to everyone reading this column, may it be one of great listening and reading!
Montreal Suffers A Trio of Jazz Losses

Drummer Mark "Wilkie" Wilkinson died on December 25, bassist Vic Angelillo on December 27 and drummer Claude Resther early in the New Year.
"Wilkie" [who was 81] was (along with Walter Bacon) the first bebop drummer in Montreal, perhaps in Canada. His 1949 recording done here in Montreal for the Monogram label, a Canadian label owned by Chuck Darwin, who also ran "Dawn", was certainly the first bebop recording. [Moe Koffman did a date in 1948, but that was recorded in Buffalo, N.Y. with American musicians] The two titles "All The Things You Are" and "Wilk's Bop" featured a 'Boptet' of Steep Wade, piano, Bob Rudd, bass, Willy Girard, violin, Allan Wellman, trumpet, Butch Watanabe, trombone and the saxophones of Herb Johnson and Freddie Nichols. "Wilkie" is also heard on four tracks and four alternates from an Oscar Peterson session of April 17, 1947 with Al King on bass – all are now available on the Bluebird double CD "This Is Oscar Peterson at the Piano". Wilkinson and many of the aforementioned musicians were part of the famed Louis Metcalf International Band that played the Café St. Michel here in the late 40s, early 50s. That band at one time or another included players like Girard, Watanabe, Johnson, King, Steep Wade, Sadik Hakim and Benny Winestone. Wilkie was born in Hamilton, Ontario on October 7, 1921 and began on piano before switching to drums when he was 16 – mostly self taught. After high school he joined the Army and ended up in England where he played drums in a military band as well as in a dance band led by noted Canadian pianist Lou Hooper. Wilkie also got to travel to London on occasion where he sat in with people like Johnny Dankworth. He was discharged when his father was killed in action. After his return to Canada he made the move to Montreal almost 60 years ago – in 1943. He made an number of side trips to New York City where he encountered and learned the rudiments of bebop drumming from Kenny "Klook" Clarke and Max Roach, who he got to hear at famed spots like Minton's and Monroe's Uptown House. Before joining Metcalf, he worked often at Rockhead's with leaders like Jimmy Jones and Irving Pall before heading around the corner to the St. Michel to work with Lloyd Duncan. After Metcalfe, Winestone and Hakim were arrested in 1950 for marijuana possession, "Wilkie" led his own band at that spot. He also Travelled to Hull, Quebec to play with Mezz Mezzrow (who wrote the early jazz book, "Really The Blues") and he subbed in the Duke Ellington band on one occasion. In the Montreal area he was heard with people like Hazel Scott, Phyllis Marshall and [a very young] Sonny Rollins and was approached by Stan Kenton to join his band. An addiction to heroin prevented him from accepting and shortly thereafter he committed himself to the State Hospital in Lexington, Kentucky for three and months of drug rehab. Much later, aware of my problems with alcohol and that I was of Irish descent, he would call me every year from Florida on St. Patrick's day to see that I still on the road to recovery – He would inquire, "How's your 'jones'?" A very kind man he had genuine concern about his friends. After Lexington, he pretty well dropped out of music, although I heard him in 1953 sitting in on bongos with Paul Bley, Brew Moore, Dick Garcia, etc. at the "Jazz Workshop" above the Video Café on the south side of then Dorchester Blvd [just East of Crescent]. He worked as a security guard for Rolls Royce, a real estate agent and, in the 80's, as an international courier. In the latter part of his life, his friend Ralph Whims would chauffeur him out the Roxboro, Quebec home of pianist Keith White [Andre's dad] where he would again sit behind the drums for weekly jam sessions. He married Rollande Hamel in 1946 and they had six children, John, Patricia, Catherine, Eddy, Stephen and Danny. He also leaves a number of grandchildren, great-grandchildren and many friends. At a buffet held above the Winston Churchill Pub on the afternoon of New Year's Eve, family and friends celebrated his life while [courtesy of Bob Sunenblick of "Uptown" records and Wilkie's doctor] that Monogram 78 was heard as a continuous background. I was most touched by the fact that at the funeral home, of all the photos at their disposal, the family had chosen an 11 X 14 picture that I had taken of Wilkie to sit beside his ashes – quite an honour.
Besides those sessions already mentioned he did a couple of soundtrack recordings for the NFB (National Film Board) – in 1949 he did Norman McLaren's "Beyond Dull Care" with Oscar Peterson and bassist Jack Kostenuk and in 1951, "Canadian Talent Showcase No. 2 – Music Master", which focused on pianist / composer Neil Chotem, again with Kostenuk – Ann Somers was also heard on vocals. On April 19 of the following year he recorded a number of tracks with Chotem and Kostenuk for CBC's Radio Canadian International division. The instrumental tracks were "The Continental", "The Man I Love", "Temptation", "I Got Rhythm", "Perdido", "Yesterdays", "What Is This Thing Called Love", "After You've Gone" Chotem's "Preludes, Nos. 1-2-3-4" and his humorously titled "Big Chief Skiing On The Grass" and, with former Duke Ellington vocalist [the original "Love You Madly"], Yvonne Lanauze (aka as Eve Smith) added, "Summertime", "These Foolish Things", "Pennies From Heaven", "Ain't Misbehavin'", I Can't Give You Anything But Love", "I'm In The Mood For Love" and her former boss' "I Got It Bad". (For more on Wilkinson see John Gilmore's "Swinging In Paradise" and his "Who's Who of Jazz In Montreal" and Mark Miller's "The Miller Guide To Jazz In Canada".]
Vic Angelillo was 57 and, despite keeping a rare profile, was the only Montreal bassist who ranked on a par with Michel Donato. Vic also showed considerable skills as a composer and arranger. He always left me impressed from the very first time I heard him many years ago, the early 70s I believe, in a duo with, onetime Charles Mingus tenorman, Billy Robinson – this shortly after Vic's arrival from Quebec City. He is survived by his brothers [many of them also in the music field], Ralph, John, Bob and Perry. Ralph, a drummer, is one of those behind the annual "Montreal Drum Fest" and the magazine "Muzik etc. / Drums etc.", Bob is also a bassist. Last year he appeared with Joe Morello at the Drum Fest, as Vic had in the past. Vic's heard on bass on a number of Denny Christianson releases on Justin Time, "Suite Mingus", "More Pepper" and "Shark Bait" are the titles and his arrangements of "I'm Flying" and "Dog In The Quicksand" are on Ranee Lee's "The Musicals" another Justin Time release, one that had Red Mitchell on bass. Vic appeared with Pepper Adams as a member of the Christianson big band and [along with Kenny Alexander and Cisco Normand] appeared on what was to be Pepper's last appearance ever. The place was the Spectrum during the 1986 Montreal International Jazz Festival. After the concert Pepper said to me: "You know I wrote most of that music with George Mraz in mind and the only other bassist in New York that can really handle it is Ron Carter – and this cat (Vic) SIGHT READ IT!" He was both happy and amazed. Other recordings included a February 1977 CBC date with Nick Ayoub that included Al Penfold, Art Roberts and Jacques Masson on six tracks: "Desert Boots", "Spanish Walk", "Kittens", Put It Out", "Little Joey" and the four part "Jazz Concertino" – all from the pen of Ayoub. Four years earlier, he did an RCI session with pianist Sadik Hakim [Argonne Thornton] along with Sayyd Abdul Al-Khabyyr [Russell Thomas], Billy Robinson, Peter Leitch and Keith "Spike" McKendry – "Grey Cup Caper", a decidedly Canadian title, included that piece, "Liliane", "Portrait of Cousin Mickey", "Moon In Aquarius" and the four part "London Suite", all written by Hakim. Earlier that year he did another CBC date with drummer Roger Simard with Penfold and Gilles Laflamme, Claude Blouin [Johanne's dad], the Christie twins, Joe and Johnny, Jean LeBrun and Richard Ring. Five pieces were released, "Modulation Perpetuelle", "I Don't Know", Yesteryears", "Marni" and another extended work, the four part, "Jazz Suite – Portrait of Louise" written by LeBrun. Vic also passed it on as a teacher. His funeral saw a packed church that included many musicians and students and there were many memorable musical tributes including guitarist Tony Romandini's solo rendition of "Nature Boy", trumpeter Ron DiLauro with a heartfelt "Caravan", the last piece that he and Vic had played on a recent gig, Ranee Lee's a cappella [really "concertato"] version of "Going Home" from Dvorak's "New World Symphony" and the closing piece played by a septet including DiLauro, Richard Beaudet, Mohammed Abdul Al-Khabyyr, Richard Ring and Donato, a beautiful modal piece that sounded like the work of a Benny Golson or a Cedar Walton – it turned out to be one of Vic's compositions and a perfect ending to the service.
In the early days of 2003, drummer Claude Resther died at the age of 72. He was born in Montreal on February 5, 1930 and began playing drums when he was 17, studying with Donat Gariepy. He started working professionally almost immediately and from 1948 worked at spots around Montreal like the El Mocambo, the Plaza Hotel and the Hale Hakala. He first worked with the Paul Bley trio in 1952 at Chalet in Ste. Agathe and then worked with that renowned pianist off and on including some of the Jazz Workshop concerts at the Chez Paree. He appears with the Bley trio in the 1953 Associated Screen News 10 minute film, "Canadian Cameo Series – Spotlight #5". He was also heard with the Steve Garrick big band and with the same leader in a smaller group at the Chez Paree in the late 50s. He recorded with a Garrick Nonet for the CBC in October 1958 along with Arnold Butterfield and Wally Dunbar, Al Baculis, Jackson Rider, Nick Ayoub, Freddie Nichols, Hal Gaylor and the pianist leader. "The Way You Look Tonight" and "Brandy Pie" by Garrick are the recorded titles from the session. Resther also recorded with the Barry Dale Dixieland Band for the Fonorama label in 1963. That band also included Bill Dadson, trombone and Rod Tremblay, piano. He also appeared on CBC radio in a group led by Rider and later worked with singers including Ginette Reno and Fernand Gignac.
They all touched many people through their music and as fine human beings - very sad.
EVENTS

Throughout January, singer / pianist Ernie Nelson continues his Thursday night appearances at Upstairs [1254 Mackay]. The trio of Jean Derome – Normand Guilbeault and Pierre Tanguay are the attraction there on January 17-18 and drummer Chris McCann brings in a quintet with Bruno Lamarche, Aron Doyle, Kate Wyatt and Tommy Babin, for a three day stint beginning the 24th. Included will be music written by the late Jimmy Sherrod, a wonderful composer and reedman from St. Louis. His playing and his compositions, "New York Eyes", "Four In The Middle" and "St. Louis Strut" can be heard on drummer Joe Charles' CD, 'Buck Naked" on the Vid Music label.
On that same Friday at Oscar Peterson Concert Hall on the Loyola Campus of Concordia University, a new trio "Harmonious Combustion" appears in concert beginning at 8:00 pm. The threesome consists of guitarist Roddy Ellias, trumpeter Kevin Turcotte and singer Tena Palmer. Ellias was born in Val d'or and as a teenager was influenced by Nelson Symonds. He is also a composer and teacher of note and has recorded as a leader as well as with the likes of Pete Magadini, Guido Basso and Dave Turner, Billy Robinson and Chelsea Bridge. Turcotte was born in Ottawa and raised in Sudbury. His c.v. includes work with NOJO, the Boss Brass, Barry Elmes Quintet and Time Warp, the Dave McMurdo Jazz Orchestra and he has recorded with most of those groups as well as with Kieran Overs, Don Thompson and Roy Styffe was in the group that won the Concours at last year's Jazz Festival. This year he copped the National Jazz Award as Canada's top trumpeter. Tena Palmer is from the Maritimes originally and is well known for her singing in the aforementioned group, Chelsea Bridge. After living in Iceland, she recently settled in the Netherlands but will return to Canada to tour with this new trio.
The longtime duo of bassist Skip Bey and pianist Tim Jackson are now working as a trio with drummer Michel Berthiaume and they have began a series of Sunday nights gigs at O Patro Vys [356 Mount Royal E.] on January 12th – 7:30 is the start time. Multi instrumentalist Jeffrey May appears Thursday, January 16th at Zeke's Gallery [3955 St. Laurent] with singer/songwriter Karen Potje and fiddler Francois Boucher – it's also a 7:30 start. The Savoy Ellingtons with Robin Greig and Wali Muhammad appears on Fridays and Saturdays at the Monte Cristo Sushi and Jazz Lounge [1466A Crescent Street].
Pianist and educator Barry Harris will be in Toronto from January 24 through 26 for Howard Rees Jazz Workshop clinics – for more info go to www.barryharris.com/toronto_canada_workshop.htm In Montreal, don't miss the Joe Sullivan Big Band at Pollack Hall [555 Sherbrooke W] on February 5 at 8pm and if you're a Carol Welsman fan, she'll return to Upstairs on March 14-15. David Amram, who's worked with everyone from Odetta, Oscar Pettiford, Lionel Hampton, Charles Mingus and Dizzy Gillespie through the NY Philharmonic, E.G. Marshall and Willie Nelson and is the composer of the film score for the 'Manchurian Candidate", will in town for a literature festival which includes an appearance built around his friend Jack Kerouac – that's on May 11, at Usine C [1901 Visitation].
MILESTONES

It's a centennial year for Bubber Miley, Bix Beiderbecke, Bing Crosby, Claude Hopkins, Myron Sutton, Vernon Duke and Earl 'Fatha' Hines. May 15th marks the 50th anniversary of the famed Massey Hall concert featuring Charlie Parker, Dizzy Gillespie, Bud Powell, Charles Mingus and Max Roach. Closer to home, February 5th marks the 50th anniversary of 'Bird's' TV live appearance on the CBC's "Jazz Workshop" show and the 7th , his afternoon appearance at the Chez Paree [Frank Sinatra hit the same stage that night]. The audio portion of both events can be found on "Charlie Parker, 1953, Montreal" on the Uptown label and you can read about the events surrounding both the Montreal and Toronto appearances in "Cool Blues: Charlie Parker in Canada 1953" by Mark Miller.
This week Kenny Wheeler and Wray Downes celebrated birthdays on the 14th, Don Thompson was born on the 18th, Steep Wade on the 19th, Jim Vivian, the 21st and Kevin Turcotte, the 22nd.
CDs – NEWLY ARRIVED

Although I have seen it in stores in the "Reissue" section, the amazing thing about "Norman Granz' J.A.T.P. Carnegie Hall, 1949" [Pablo] is that it has never been issue before in any form. Amazing because of the music contained on the eight tracks of this fantastic release. Granz' voice is heard introducing an all-star octet, made up of trumpeter Fats Navarro, altomen Charlie Parker and Sonny Criss, tenorman Flip Phillips, trombonist Tommy Turk and a rhythm team of Hank Jones, Ray Brown and Shelly Manne, who are heard for almost 40 minutes playing Nat Cole's 'Perdido' variations, "Leap Here", "Indiana" and "Lover Come Back To Me" before Granz returns to announce Coleman Hawkins, who is in top form, joined by Navarro and the same rhythm section. They are heard on "Rifftide" (aka 'Hackensack'), "Sophisticated Lady", "The Things We Did Last Summer" and "Stuffy" (which Thelonious Monk called 'Stuffy Turkey'). Had it arrived in time this would have been my top pick for 2002. NOT TO BE MISSED! While on the subject of "Bird", Charlie Parker a [Debut] 20 bit K2 reissue of the Massey Hall Concert is also now available – both from Universal Music.
The smaller labels keep coming out with some real gems, "Conversations With The Jokers" put out by 'Corn Hill Indie' of NYC, is definitely one of them – it combines vocalist Katie Bull with a trio of Michael Jefry Stevens, piano, Joe Fonda, bass and Lou Grassi, drums, on eleven tracks featuring a superb new vocalist, one who's listened to masters like Sheila Jordan and Jay Clayton. The material here ranges from a number of "you" songs, "I Remember You", "Moonlight Becomes You", "You and the Night and the Music" and "I'm Glad There Is You" to Bird's "Now's The Time" with lyrics by Eddie Jefferson, Chick Corea's "You're Everything" and Jobim's "Wave". Great jazz singing!
REMEMBERING BILL RUSSO
Arranger, composer, leader, trombonist, Bill Russo died in Chicago on January 11th at the age of 74. He was born in the Windy city on June 25, 1928. As a member of the Emanon Jazz Society I got to meet him on a few occasions when the Stan Kenton band played Montreal and we were allowed to be in the Seville theatre for rehearsals and a "Concert In Miniature" broadcast. As well, he, Lee Konitz and Kenton made an appearance at an EJS meeting in the Mt. Royal Hotel. In the 90s I got a chance to speak to him about those days when his "Chicago Jazz Ensemble" played a well received outdoor concert at the Montreal International Jazz Festival.
In Chicago, in 1943, he and Konitz were among Lennie Tristano's early students and his jazz writing reflected those studies. He recorded for Dizzy Gillespie's "Dee Gee" label and that material has resurfaced on the "Savoy" release 'Deep People'. Three tracks from November 12, 1951, "The Count On Rush Street", "Pooch McGooch" and "All of Me" are by a septet of Russo, Conte Candoli, Art Pepper, Bob Cooper, Gene Esposito, Don Bagley and Shelly Manne, musicians mainly affiliated with the Kenton band, while, the earlier (August 15, 1951) tracks "An Esthete on Clarke St.", ""Cathy", "Cookie", " 'Sposin", "Ennui", "Gloomy Sunday" and "Vignette" feature a big band of Chicago-based musicians including pianist Lloyd Lifton [another Tristano student], trumpeter Gail Brockman, tenorman Kenny Mann, altoman Dom Carone, bassist Max Wayne, drummer Mickey Simonetta and singer Shelby Davis with woodwinds and brass added. He also did a big band date for Atlantic. That album, "The World of Alcina", was a major work and it and a number of shorter works were done with an array of Chicago musicians. Roulette later released his "School of Rebellion", a big band date that included a young Don Sebesky. His symphony, "The Titans" had its debut aired by the New York Philharmonic and I remember being glued to the radio for that Saturday afternoon broadcast. He also recorded some works with Seiji Ozawa and the San Francisco Symphony. He was a member of the trombone section and a contributor to book in the Stan Kenton band from 1950 – 1955 and later led the London Jazz Orchestra in England before returning to his home town where he formed the Chicago Jazz Ensemble.
He was with Kenton for the formation of the massive "Innovations Orchestra" which I heard at the Coliseum on [then] Dorchester Blvd. near Guy Street – a most exciting afternoon for a 15 year old. For that band his contributions included "Ennui", "Solitaire" and "Halls of Brass". Other scores for the Kenton band over the years have been "Portrait of a Count", a feature for trumpeter Conte Candoli that Stan named during that Montreal "Concert In Miniature" broadcast [ I remember after the broadcast hearing Conte ask Stan, "What? did you call that piece!], "Frank Speaking" for Rosolino, his tribute to Havana, "23 Degrees N – 82 Degrees W", an extended piece, "Improvisation", and a beauty of a feature for Konitz called, "My Lady". In early March 1954 Kenton recorded sessions that were released under the "Stan Kenton Showcase" banner – in this case the subtitle was "Music Composed by Bill Russo". The titles released were "A Theme of Four Values", "A Study For Bass" for Don Bagley, "Blues Before And After" featuring Sam Noto and Davey Schildkraut, the Latin "Bacante", "Thisbe", "Sweets" dedicated to Harry Edison and "Egdon Heath". The latter piece, which has nothing to do with the Gustav Holst piece of the same name, was one of ten recordings selected by Gunther Schuller to illustrate a lecture on "The Avant Garde and Third Stream". Also, do not miss the marvellous string writing he did for the 1958 Lee Konitz session "An Image" released by Verve, one which includes an exquisite version of Monk's " 'Round Midnight".
Mr. Russo is survived by his sister Barbara Russo Evans, his children, Camille Blinstrub of Chicago, Condee Nast Russo of Boston, Alexander William Warburg Russo of Chicago and Whitney Schildgen of Virginia Beach plus two grandchildren, Haley and Jacob. The cause of death was pneumonia after a recurrence of cancer that he been fighting for over two years.
The best way to remember Bill is to dig out those records and play them for a friend or if your on the air, get them out to your listeners. Bill, thanks for the many musical memories.
52nd STREET BAR PATRONS

(Jazz humour)
The scene is "Charlie's Tavern", a musician's hangout on N.Y.'s 52nd Street, Gene Williams, the former Claude Thornhill singer and later a bandleader in his own right, is tending bar. A patron turns to the musician sitting beside him at the bar and asks:
"Where you from?"
"Ireland"
"So am I, what county?'

"Antrim"

"So am I - what city?"

"Carrickfergus"

"Hey, me too! - what school did you go to?"

"St. Mary's"

"I don't believe this - so did I, what's your mother's name?"

"Eileen"

"This is mind boggling - that's also my mother's name!!!"

Just then the phone rang and Gene was heard to say, "Oh, hi boss - no extremely quiet just those cats from Ireland, Barry Doyle and his TWIN brother Harry and they're drunk AGAIN!"

- 30 -