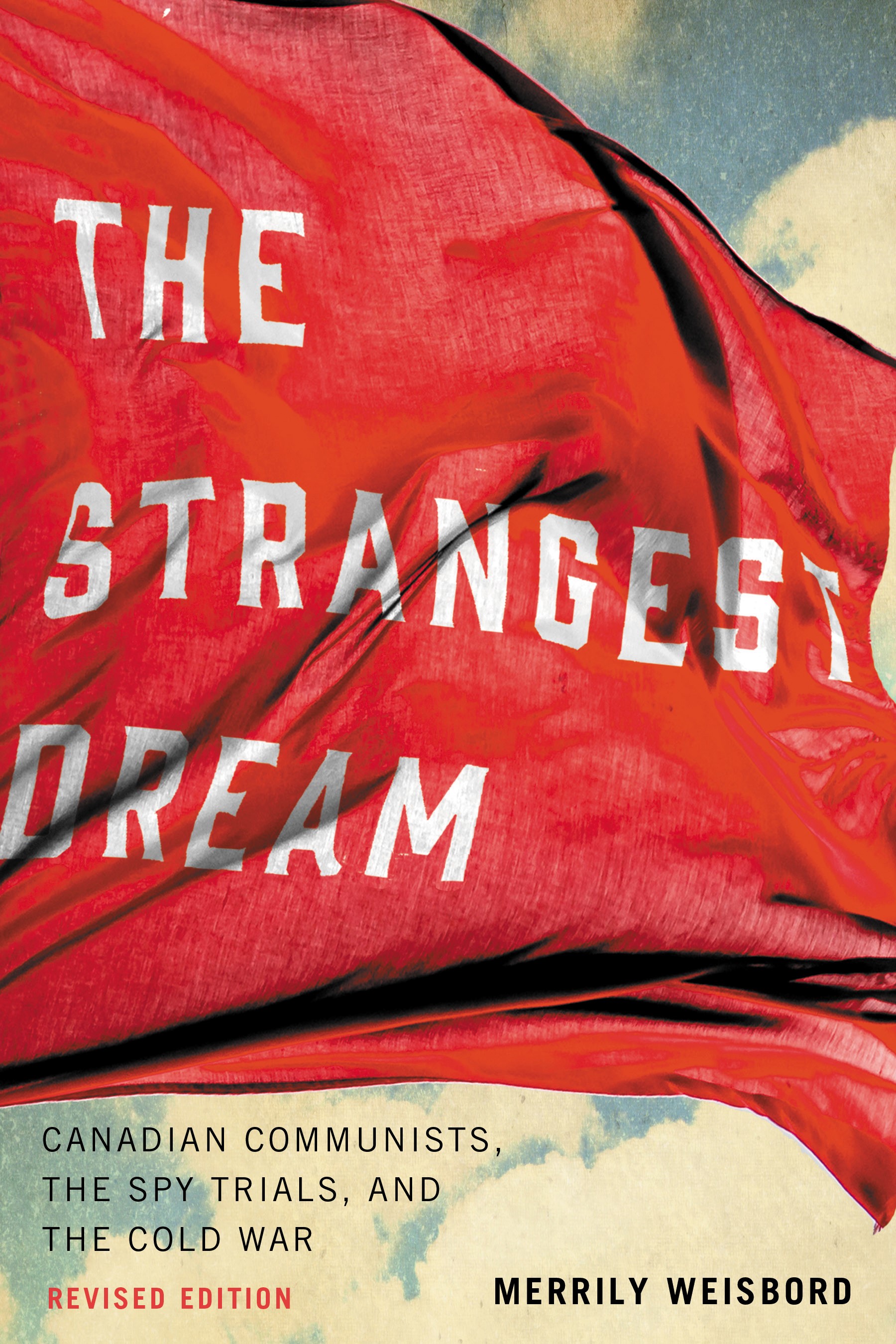 The Strangest Dream : Canadian Communists, the Spy Trials, and the Cold War Merrily Weisbord
Lauded as the most eloquent book about Canadian communists and written like drama, The Strangest Dream animates the history and life of militants from the 1930's to the 1956 Khruschev revelations about Stalin.
Published originally in 1983, this Third Edition contains a new preface by the author, additional photographs, and previously unpublished letters.
An antidote to recurrent anti-communist vitriol, The Strangest Dream evokes not only the struggle "to make a better world," but the warmth, generosity, songs, theatre, art, and exhilaration of party members for whom comradeship meant a way of life. Merrily Weisbord's research and contacts unearth historical documents and rare testimonies, including that of Canada's only communist MP, and of the accused in the Cold War spy trials.
The Strangest Dream is witness to the heyday and legacy of Canadian communists' courage and social conscience, and to the forces that destroyed their dreams.
Véhicule Press
Political Science 2022
A generation of radicals comes to life in their own words and feelings as passionate, complicated, frequently attractive and certainly compelling human beings. – Rick Salutin
In beautiful and affecting prose this fine study gets a people's thoughts and motives in a way that no other study on Canadian communism has done. – J.L. Granatstein
Merrily Weisbord
is a Canadian literary non-fiction writer, documentary screenwriter and broadcaster.
The Love Queen of Malabar
, a memoir of her longtime friendship with the late Indian writer Kamala Das, was a finalist for the 2010 Hilary Weston Writers' Trust Prize for Nonfiction, the QWF Mavis Gallant Prize for Non-fiction, and the Charles Taylor Prize for Literary Non-Fiction.
Other books by Merrily Weisbord:
The Strangest Dream: Canadian Communists, the Spy Trials, and the Cold War
Trade paperback
20
280 pp 8.5" x 5.5"
ISBN13: 9781550655995

CDN $22.95 US & International
US $18.95

Ebook
20
8.5" x 5.5"
ISBN13: 9781550656053

CDN $13.99