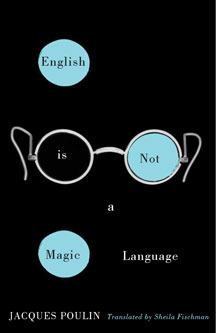 English Is Not a Magic LanguageJacques Poulin
Translated by Sheila Fischman
From award-winning translator Sheila Fischman comes a new novel by bestselling Quebec author and Canada Reads finalist Jacques Poulin, English Is Not a Magic Language. A follow-up to the author's critically acclaimed 2006 novel, Translation Is a Love Affair (Archipelago Books), here we meet reader-for-hire Francis, the little brother of novelist Jack Waterman, whom longtime Poulin fans will remember from previous works as the author's loose alter ego. One call and Francis will arrive at your door in his Mini Cooper, ready to read. He's partial to works about the Natives, the fur trade, and the immense territory the French once held in North America. Altogether, Francis's ordinary life in the shadows of his better-known brother could almost be described as happy. But what is he to make of a missed rendezvous with a mysterious woman? And why have the Mounties suddenly started following him in front of the Plains of Abraham, where New France fell to the British?


Advance Praise:

This new novel by Poulin is an elegy to lasting love.–Robert Lévesque, La Presse

Read for the beauty of the text: precision, rigor, and simplicity ... The qualities of the heart as well as his thoughts filter through the characters. –Anne-Marie Voisard, Le Soleil
Esplanade Fiction
2016
A French American consciousness permeates the novel, and the story of formation of Canadian nationality is in subtlety. History, adventure, love, celebration of reading and the essence of simplicity imbues English is Not a Magic Language. - World Translations Review

This new novel by Poulin is an elegy to lasting love.–Robert Lévesque, La Presse

Read for the beauty of the text: precision, rigor, and simplicity ... The qualities of the heart as well as his thoughts filter through the characters. –Anne-Marie Voisard, Le Soleil

English is not a Magic Language is a delightfully magical story.It is one book that will certainly enhance your love of reading.–The Miramichi Reader
Jacques Poulin
, born in 1938 in Saint-Gédéon-de-Beauce, Quebec, is one of the leading novelists of his generation. Author of over a dozen novels, including
Volkswagen Blues
which introduced him to a wider American and Canadian audience, he has received many prizes. He lives in Québec City.
Award-winning translator
Sheila Fischman
has translated over 150 Quebec novels from French to English, including Michel Tremblay, Marie-Claire Blais and Kim Thúy. She is a recipient of the Molson Prize for the Arts. She lives in Montreal.
Other books by Jacques Poulin:
Mr. Blue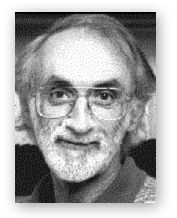 Trade paperback
180 pp 8.5" x 5.5"
ISBN13: 9781550654233

CDN $18.00