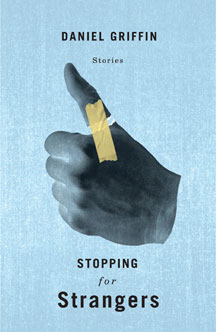 Stopping for StrangersDaniel Griffin
These stories about artists, lovers, brothers and strangers acutely probe love and loss, men and women together, and the family ties that bind. A father renews an old artistic rivalry with his dying son; a raucous family gathering ends in tragedy; a quick stop to pick up a hitchhiker begins a chain of events that changes a man's life.

Griffin covers birth, death and all the big moments in between. Dark and yet uplifting, these stories take us to the heart of what matters in the tangled lives of people on the edge of crisis.
Esplanade Books
Fiction 2011
"His characters are memorable ones, their dilemmas familiar, their judgments and actions not always for the best. Mr. Griffin's writing deserves a wide audience." —The Globe and Mail

"This fine fine collection evokes echoes of the plain and piercing voice of Raymond Carver. These stories upended me: they are strong, surprising and full of heart. The size of the soul looms large in Daniel Griffin's writing." —David Bergen

"Griffin's at his best when he explores the intricacies and heartaches of family relationship and crisis. Here, in Stopping for Strangers, I believe we're witnessing the emergence of a future master. " —Gail Dargatz Anderson

"It only takes a page or two to conclude that Daniel Griffin values precision—a precision not of meticulous detail, but of economy of the extraneous shorn away until a vital core is reached." —Jim Bartley, The Globe and Mail

"Daniel Griffin is among the nation's best when it comes to short story writing." —Elliot Ferguson, Kingstin Whig-Standard

"Those who read Stopping for Strangers and give the stories the time and attention they deserve will be handsomely rewarded. It's like putting the needle to an exquisitely rare vintage LP." —Keith Cadieux, Winnipeg Review

"The merits of Stopping for Strangers emerge ultimately from the care Griffin takes in establishing his characters in the grey zone where most us live most of the time, that place between our best intentions and worst impulses." —Joel Yanofsky, Montreal Review of Books

"Stopping for Strangers is an unusually accomplished first collection...at once honed and expansive, where precise, direct language masks incisive emotional complexity and stark psychological depth." —David Berry, National Post
Daniel Griffin's story, The Last Great works of Alvin Cale, was a finalist for the Journey Prize in 2009. He was published in Coming Attractions 08 [Oberon, 2008], and his stories have appeared in publications such as Prairie Fire, Antigonish Review, Geist, and The New Quarterly. He lives in Victoria, BC.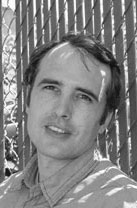 Ebook
ISBN13: 9781550653434

CDN $10.95
Trade paperback
172 pp 8.5" x 5.5"
ISBN13: 9781550653205

CDN $18.95 US & International
US $18.95