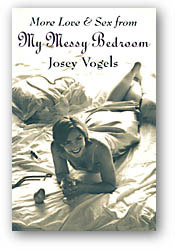 More Love & Sex from My Messy BedroomJosey Vogels
The sequel to the bestselling My Messy Bedroom: Love and Sex in the 90s. From foreplay to afterplay, Josey Vogels satisfies our hunger for information about sex and relationships.

Topics covered in More Tales from My Messy Bedroom include:

- Parting Words: 50 Ways Not to Leave Your Lover

- Feeling Green: When Jealousy Strikes

- States of Desire: Doing the Labido Lambada

- Sex Unlimited: Bringing Fantasy to Life

- Endurance Test: Do We Really Want You to Last All Night?

- How to Score: What Turns a Woman On

and more!
Social Science 1998
"Josey Vogels does what most writers cannot, she gets naked, emotionally if not physically, to plumb the depths of sex and love in the nineties. And that she does so without euphemisms, in the language of the street, makes it all the more compelling." -André Picard, Globe & Mail
Josey Vogels' weekly column, "My Messy Bedroom," appears in Montreal's Hour magazine and is also syndicated to weeklies in Edmonton, Winnipeg, and Hamilton.
Other books by Josey Vogels:
My Messy Bedroom: Love & Sex in the 90's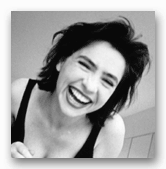 Trade paperback
192 pp 8.5" x 5.5"
ISBN13: 9781550651089

CDN $15.95 US & International
US $15.95