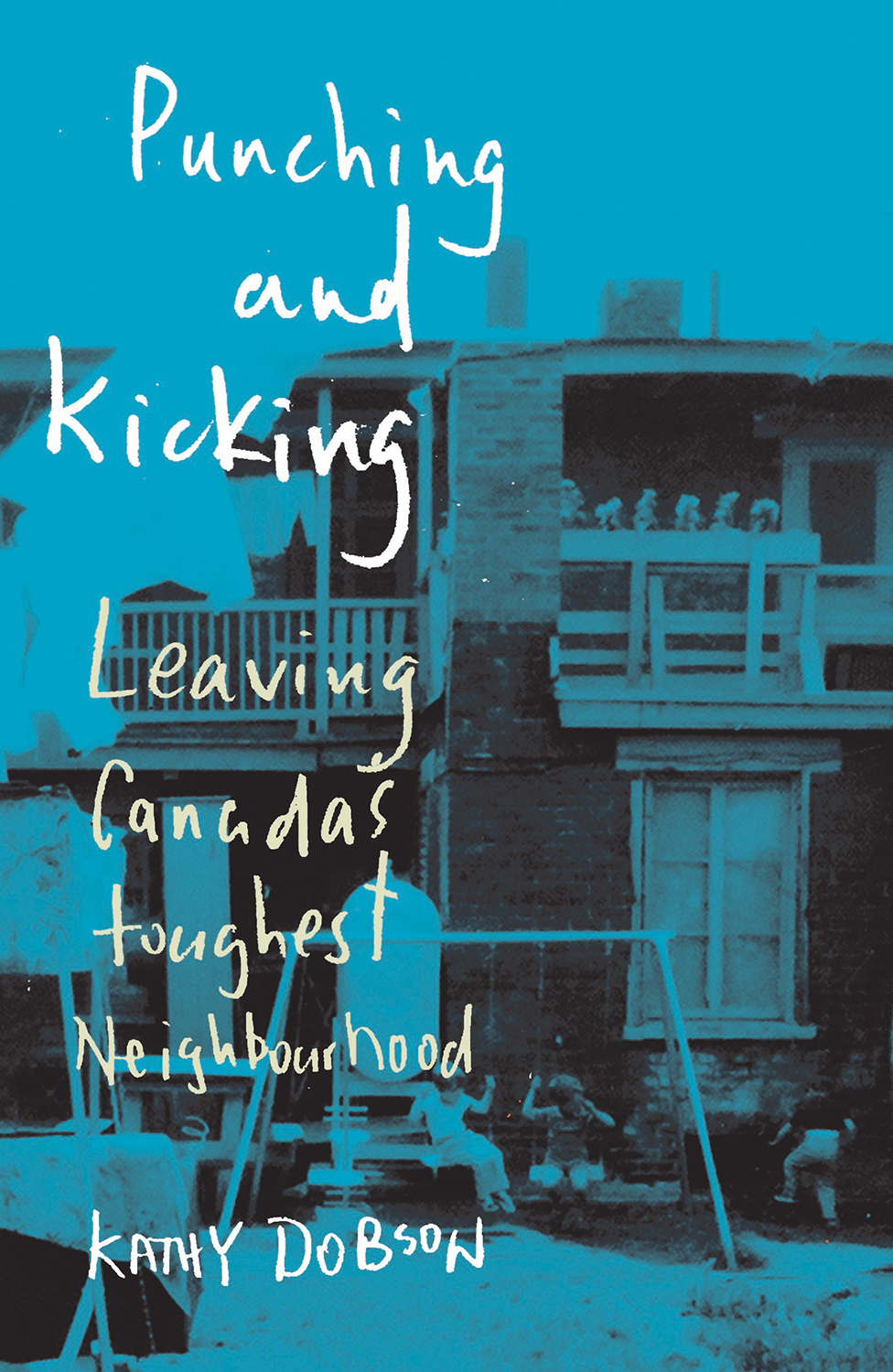 Punching and Kicking: Leaving Canada's Toughest NeighbourhoodKathy Dobson
People don't leave the Point, even if they move far away. Or at least that's how it seems to journalist Kathy Dobson. Growing up in the 1970s in Point St. Charles, an industrial slum in Montreal, she sees how people get trapped in the neighbourhood. In this sequel to the highly praised, With a Closed Fist, Dobson shares her journey of trying to escape from what was once described as the toughest neighbourhood in Canada. Kathy and her five sisters, raised by their single mother, deal with slum landlords, "pervy uncles," and their father—a mostly absent police officer who does occasional work on the side for the local mob. As Kathy grows up and starts attending college outside the Point, she has to learn how to survive in a new environment where problems aren't solved by a good punch to the head.
Véhicule Press
Biography & Autobiography 2018
"Always unflinching and honest, often dealing in uncomfortable topics, speaking from the perspective of a young girl and then a young woman, moving from high school to college. The narrative is told in a way that doesn't hold back...." - Erin MacLeod, Montreal Review of Books

"In a place between the profound and the profane, lives a raw, unapologetic, and funny voice of Kathy Dobson. In an honest and harrowing account of poverty, she tells a powerful story of resilience of a girl turned woman." –Merlyna Lim, Canada Research Chair, Carleton University
Kathy Dobson
is the author of
With a Closed Fist: Growing Up in Canada's Toughest Neighbourhood
(2011). Her journalism has appeared in
The Globe and Mail, National Post
, and on CBC Radio. She is a Vanier Scholar and doctoral candidate in the School of Journalism and Communication at Carleton University.
Other books by Kathy Dobson:
With a Closed Fist: Growing Up in Canada's Toughest Nighbourhood
Kathy Dobson Bundle

Trade paperback
240 pp 8.5" x 5.5"
ISBN13: 9781550655070

CDN $24.95 US & International
US $19.95

Ebook
ISBN13: 9781550655001

CDN $24.95