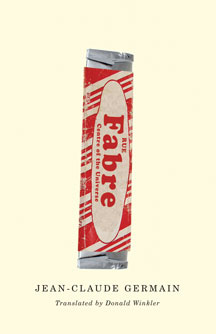 Rue Fabre: Centre of the UniverseJean-Claude Germain
Translated by Donald Winkler
In Rue Fabre: Centre of the Universe Jean-Claude Germain evokes a Quebec unknown to most English-speaking Canadians.
In the 1940s, for a young boy of Rue Fabre in Montreal's East End, leaving the city constituted a veritable odyssey as he accompanied his father-a salesman of candy and cigarettes-on his rounds to the towns and cities surrounding Montreal. Travelling in his father's truck surrounded by Cherry Blossom chocolates, Lifesavers, maple sugar cones, sugary strawberries, jelly beans and black balls, he discovers a strange and fascinating world, extraordinary individuals, and incredible situations.
Biography & Autobiography 2012
Writer, playwright, director, actor, journalist, historian, and critic,
Jean-Claude Germain
is a Quebec icon. He taught at the National Theatre School of Canada and was artistic director of Théâtre d'aujourd'hui [1972-1982]. Well-known for his story telling on the radio, he related the year-by-year saga of the history of Montreal from 1642 to 1992 at the morning show CBF-Bonjour, the 350 episodes were ultimately published in three volumes as
Le Feuilleton de Montréal
.
Donald Winkler
is a filmmaker and translator. He won the Governor General's Literary Award for Translation and has been a finalist four times. His translation of Daniel Poliquin's
La Kermesse
[
A Secret Between Us
] was a finalist for the 2007 Giller Prize. He lives in Montreal, Quebec.
Other books by Jean-Claude Germain:
Of Jesuits and Bohemians

Trade paperback
160 pp 8.5" x 5.5"
ISBN13: 9781550653281

CDN $18.00 US & International
US $18.00