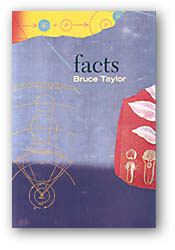 FactsBruce Taylor
Awards: Winner of the 1999 QSPELL A.M. Klein Prize for Poetry
By turns laconic, whimsical, hilarious and always somehow wise, Bruce Taylor's poetry takes on subjects seemingly innocuous. He brings to these, and a Pandora's box of other surprises, a light and conversational touch that only serves to underscore the skills of an extraordinarily gifted poet. Facts won the 1999 QSPELL A.M. Klein Award for poetry.
Signal
Poetry 1998
"Whimsical humour, wisdom, and simplicity of language are trademarks of this gifted poet...Facts has been called 'a Pandora's box of surprises'; each of those surprises is a delight." -David E. Kemp, Canadian Book Review Annual

"Even under the searchlight of a decidedly anti-romantic poetics, the rhythms cavort, gambol, leap, mince, shuffle, and stroll while the poetics shift from traditional accentual syllabic to free verse with the melodic invention and abandon of an Ornette Coleman. He has the ability to quote, in the musical sense of dropping in on the tradition and picking up this melodic fragment or that, turning it over, turning it around, finding a new use for it, while following his nose through the detritus of our culture, or improvising on a droll fantasia. ...Facts holds a torch up to "the grinning trophy of the head" and reveals a most rueful grin. This is poetry at least as good as sin." -Richard Stevenson, Books in Canada

"It's been a while since I enjoyed a book of Canadian poetry as much as I did Bruce Taylor's Facts. His work spoke to the intellectually demanding poet as well as the loaf-about human in me. First, I liked his unabashed use of strong, end-jammed rhyme. He gets away with it because it's balanced by his carefully controlled, conversational tone and his philosophical content...Taylor has a great knack for seeing the universal in the mundane...Facts is a wonderful sightseeing trip with a pessimistic guide who expects to know, who demands to know, and if he can't know, will invent." -Sonnet L'Abbé, Canadian Literature
Bruce Taylor was born in Vancouver and presently lives in Wakefield, Quebec.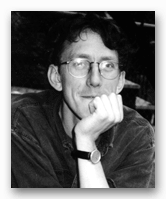 Trade paperback
76 pp 9" x 6"
ISBN13: 9781550651041

CDN $12.00 US & International
US $12.00