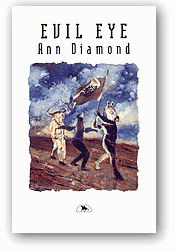 Evil EyeAnn Diamond
Awards: Winner, 1994 QSPELL Hugh McClennan Prize for Fiction
The poignant and the absurd. Erogenous danger zones. Ordinariness gone berserk. This is Ann Diamond territory, explored with a stunning lightness of touch. Moving from existentialism in the Ottawa Valley, to the Messiah at a falafel stand in Cairo, these wry and intelligent stories are bulletins from the front lines.
Fiction 1998
"It is a great poem, the kind that will make future readers take seriously Solway's claim to be our Yeats [...] Saracen Island and An Andreas Karavis Companion constitute a vast allegory of the Canadian Literary landscape [...] perhaps you will find yourself in them." —Derek Webster, The Fiddlehead, No. 210

"In Saracen Island [Solway] has his own special brand of fun, creating a detailed poetic biography for Karavis. The poems are, as Solway says of Karavis, "deceptively simple and profoundly resourceful." [...] Karavis, whoever he may be, is an engaging persona, . . . seldom relinquishing Solway's characteristic energy." —Diana Fitzgerald Bryden, National Post

"In Solway's able hands, Karavis has become an Aegean pirate's vessel, carrying within it a rich booty of seas, desolate shores, compass roses and wild emeralds." —Fred A. Reed, Montreal Review of Books
Ann Diamond is a Montreal writer now living in B.C. where she teaches Creative Writing. She was the winner of the Hugh MacLennan Fiction Award for Evil Eye [1994]. She has written for radio and theatre. Dead White Males is her third novel.
Other books by Ann Diamond:
Terrorist Letters
A Nun's Diary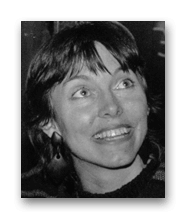 Trade paperback
128 pp 8.5" x 5.5"
ISBN13: 9781550650433

CDN $12.95 US & International
US $12.95