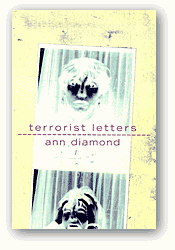 Terrorist LettersAnn Diamond
Never complacent, and with a good measure of black humour, Ann Diamond takes chances and provokes us to think—about the state of our relationships with each other, perhaps even the state of our country. In Terrorist Letters she kicks up the sediment and does us all a great service by doing so. Welcome to Ann Diamond's disturbing beauty—to what her editor calls "Letters from Hell."
Signal
Poetry 1998
Ann Diamond is a Montreal writer now living in B.C. where she teaches Creative Writing. She was the winner of the Hugh MacLennan Fiction Award for Evil Eye [1994]. She has written for radio and theatre. Dead White Males is her third novel.
Other books by Ann Diamond:
A Nun's Diary
Evil Eye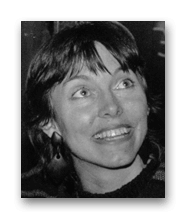 Trade paperback
72 pp 9" x 6"
ISBN13: 9781550650358

CDN $8.95 US & International
US $8.95