A Fortress of ChairsElisabeth Harvor
Awards: Winner, 1992 Gerald Lampert Award for Poetry
Astonishing poetry that moves between conversational simplicity and dense metaphor by the author of the story collections If Only We Could Drive Like This Forever [Penguin] and Our Lady of All the Distances [HarperCollins]. Readers who know Elisabeth Harvor as an accomplished writer of fiction will experience the thrill of discovery with The Fortress of Chairs, her first book of poetry.
Signal
Poetry 1998
"Josey Vogels does what most writers cannot, she gets naked, emotionally if not physically, to plumb the depths of sex and love in the nineties. And that she does so without euphemisms, in the language of the street, makes it all the more compelling." —André Picard, Globe & Mail
ELISABETH HARVOR's first novel, Excessive Joy Injures the Heart, was named one of the ten best books of the year by the Toronto Star in 2000 and her most recent story collection is Let Me Be the One, a finalist for the Governor General's Award. Her fiction and poetry have appeared in many periodicals and anthologies, among them The Malahat Review, PRISM international, The New Yorker, and anthologies in Canada, the US, Mexico, and Europe. She won the Alden Nowlan Award in 2000 and was the 2003 winner of the Marian Engel Award.
Other books by Elisabeth Harvor:
A Room at the Heart of Things: The Work that Came to Me
The Long Cold Green Evenings of Spring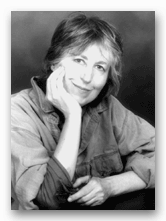 Out of print