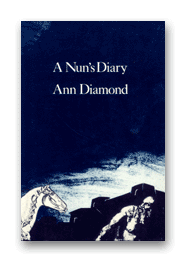 A Nun's DiaryAnn Diamond
This is an outlandish, quirky, beautifully-written exposure of one woman's fix on God—his surrealistic depravities, her own lusts and horrors, their vital "marriage." A Nun's Diary expresses a poetic theology that has as much to do with contemporary morality and love as it does with the institutions and traditions of Christianity. It is very funny—the humour both bawdy and black—and brilliant in its perceptions of what women, if they departed from conventional assessments, might think of men.
Signal
Poetry 1989
Ann Diamond is a Montreal writer now living in B.C. where she teaches Creative Writing. She was the winner of the Hugh MacLennan Fiction Award for Evil Eye [1994]. She has written for radio and theatre. Dead White Males is her third novel.
Other books by Ann Diamond:
Terrorist Letters
Evil Eye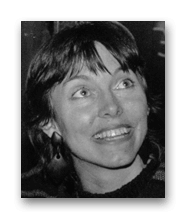 Trade paperback
80 pp 9" x 6"
ISBN13: 9780919890978

CDN $9.95 US & International
US $9.95