Moonwebs: Journey into the Mind of a CultJosh Freed
n Moonwebs, award-winning journalist Josh Freed penetrates the complex and frightening world of modern day cults. He describes the incredible efforts made by friends to extricate their friend Benji Miller from the grasp of cult leader Sun Myung Moon. When friends and family risked thousands of dollars and criminal charges to kidnap Benji and deprogram him, author Josh Freed was with them. He conveys the terrifying power of the Unification Church by describing their harrowing brainwashing techniques. When first published Moonwebs sold 70,000 copies. Véhicule Press is pleased to bring this gripping case study, which reveals the growing political and financial empire of Rev. Sun Myung Moon, back into print.
Religion 1998
The Governor General's Award jury citation: "WHITE STONE: THE ALICE POEMS was judged the best book of poetry in 1998 for as many reasons as there are poems in this powerful sequence, but due primarily to Stephanie Bolster's ability to depict the emotional life of Alice Liddell as girl and woman in brilliant narrative juxtapositions. She uses her lyrical powers to present Alice the creation and Alice the person in a cultural context that, on one level, re-examines cognition and dissociation and on another, liberates the poetic sequence from the monotony of story and closure."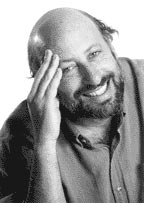 Out of print