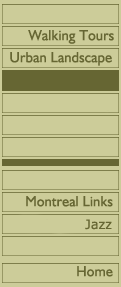 Carolyn Marie Souaid


Carolyn Marie Souaid is a Montreal-based poet whose previous books Swimming into the Light (Nuage Editions, 1995) and October (Nuage Editions, 1999) were both shortlisted for the A.M. Klein Prize, awarded annually in Quebec for the best poetry collection. In 1999, she was a finalist in the CBC Literary Competition. Excerpts from her latest book, Snow Formations (Signature Editions, 2002), were produced in Toronto for the CBC Radio series Home and Away, featuring new work by five Canadian poets writing from a cross-cultural perspective.
Carolyn has read extensively at literary events including the Blue Metropolis Festival of Authors and the Festival International de la Poésie in Trois-Rivières, an annual fête showcasing 200 poets from around the world. She has been a teacher and journalist and holds a graduate degree in English from Concordia University in Montreal.